The healthcare industry is constantly burdened with documents containing confidential patient information which require strict regulations to keep the information protected. However, even with some of the most stringent regulations put in place by HIPAA and other government based institutions, data breaches are an all-too-familiar occurrence.
Proper disposal of old patient and employee records almost always involve a paper shredder. From large hospitals to small clinical practices, destruction of these files is crucial in order to keep the information from breaching out into the public and into criminal hands.
Medical Records Shredding Guide
Chances are, your medical practice is already managing and storing patient and employee records safely and in an organized manner. Whether these records are kept in filing cabinets and storage rooms or in an off site storage facility, you should have a good idea on where to find a specific document based on when it was originally created or filed.
Shredding Regularly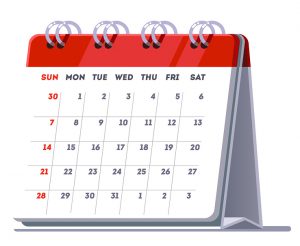 A large part of managing these records is recognizing when their retention periods are up. The best way to minimize the risk of breaching any confidential data is to destroy these files utilizing a document destruction service, usually entailing a paper shredding company.
After a certain amount of running a practice, retention periods will continually expire with the passage of time. Setting up a regular schedule to destroy these files en mass should be instated to keep your document shredding organized and on time.
Which Medical Records Need to be Shredded Immediately?
Any clerical errors and administrative mistakes with patient files should be thoroughly destroyed. Many times, if a mistake is made on a patient record, they will be shredded right on the spot to avoid this document from circulating. For larger institutions, a locked bin is kept on-site that collects papers to be picked up and shredded by a secure shredding company on a fixed schedule.
Transitioning to electronic health records (EHR) will also require the utilization of a shredding service, especially with the large volume of papers that will need to be shredded following a scanning process. All your information will be stored electronically, meaning your old, physical paper files are now all a potential risk for data breaches and identity thefts.
Medical Record Retention Guide (according to HIPAA)
| | |
| --- | --- |
| Medical Record Type | Retention Period |
| Diagnostic Images | 5 years (after age of majority) |
| Disease Index | 10 years |
| Fetal Heart Monitor Records | 10 years (after age of majority) |
| Master Patient/Person Index | Permanently |
| Operative Index | 10 years |
| Patient Health Records | 10 years after last use |
| Physician Index | 10 years |
| Register of Births | Permanently |
| Register of Deaths | Permanently |
| Register of Surgical Procedures | Permanently |
Options for Medical Record Shredding
It's always a good idea to keep a personal paper shredder around the office to quickly destroy a few papers here and there in a medical setting. A clerical error on some paperwork and other small mistakes can be shredded without the worry of leaking this paperwork later on.
For larger shredding volumes, including past retention period or following a medical record scanning project, professional shredding companies are available to destroy thousands of papers securely and thoroughly.
Two main options exist for larger medical shredding projects:
A mobile shredding service brings the shredding to your curbside with a mobile truck equipped with an industrial grade shredder. All your documents are shredded directly on-site while you or a qualified overseer witnesses the entire process to ensure proper destruction. The papers never come into any physical or visual contact with the professional shredding employees to add an extra layer of security.
For very large volumes of shredding (such as following a transition to electronic records) or for shredding done on a fixed schedule, the offsite shredding service is your best bet. Locked bins are kept at your location and picked up on scheduled dates to be transported in secure trucks to an offsite shredding facility.
Both options include a certificate of destruction which details the time and location of the document shredding to retain for your records.
Get Your Medical Shredding Done by Secure Professionals
With the scare of data breaches and identity thefts so prevalent, protecting your medical records and confidential information is a must. Shred Nations is partnered with secure shredding services all across the nation with decades of experience in properly document destruction and information security.
To get free, no-obligation quotes for medical shredding, give us call at (800) 747-3365 or use the form on the right. In just minutes, you'll receive customized quotes to choose from for high-quality shredding services.