The term data breach is often associated with electronic hacks affecting digital networks, but data stored electronically is not the only sensitive data is at risk.
Information contained in physical documents still presents a large risk to security, and when mishandled it can lead to expensive consequences.
Watch the video below to learn about how document and electronics shredding plays a critical role in document management and information security.
Video Transcription
Safeguarding with Shredding
A breach is defined as an event in which personally identifiable information (PII), medical records, financial records and other sensitive information is put at risk.
In 2017, the average cost to organizations per compromised record was $141, and as a whole the average breach in the US cost $7.3 million overall.
A breach can occur in multiple ways including hard-copy, electronic, and other more subtle tactics, and while the security gaps you need to fill can come from different directions, you can take matching measures by shredding the different forms of information before it can be stolen in the first place.
Physical Data Breach Protection
The average office worker uses 10,000 sheets of paper each year, and while it's common to associate a breach with digital systems, hundreds of breaches still stem from hard-copies.
Any document with sensitive information is potentially at risk, but some of the most frequently targeted information includes:
Financial information like bank account and credit card numbers

Personal Health Information (PHI)

Proprietary information and documents
Physical Data Breach Protection Tactics
Research has shown a relationship between the number of records lost and the overall cost of a data breach. To minimize the threat shredding is used to limit the number of potentially vulnerable documents and also ensure they're securely disposed.
For a secure lifecycle from creation to destruction, mobile shredding is one of the most common strategies as it allows you to personally witness the sensitive information be destroyed by the shredding truck on site.
The Mobile Shredding Process
First you're provided locking shred bins to store documents before shredding

Once full, a mobile shredding truck arrives at your office or home to shred documents while you watch

Once the shredding is complete you're provided a certificate of destruction as proof of secure shredding
Finally, the paper shreds are properly recycled and reused for new paper products
Electronic Data Breach Evasion
In 2017, 52% of breaches in the United States were due to hackers and criminal insiders and additionally had the highest cost per record to resolve the breach with an average of $156.
Any electronic device that stores data is at risk, and on average 80% of computer alone hold sensitive company information. Electronics frequently targeted include:
Desktop/laptop computers

External hard drives

Point-of-sale systems

Tablets and smartphones

Office electronics like printers and scanners that store data on internal hard drives
Electronic Data Breach Evasion Strategies
Malicious spam and phishing email numbers have grown by 400% during the past several years, and with growing efforts to access networks and devices it requires more consideration to how digital information is handled.
When electronics or the information they contain is no longer needed, there are three options for safely disposing of them: shredding, formatting, or degaussing.
Shred
Hard drive and electronics shredding is the simplest solution for destroying the information they contain. By physically reducing the device to bits its data is completely unrecoverable.
Format
Formatting a device will quickly wipe its data, however there is software specifically designed to recover data from formatted drives and companies actually built around recovery services.
Degauss
Degaussing involves eliminating the magnetic properties of a drive to erase the stored data. Like shredding, the information is completely destroyed, but degaussing is a more expensive option.
Hard Drive and Electronics Destruction Process
First, a truck arrives to either destroy electronics on-site or pick them up to shred at an offsite facility

Devices are physically destroyed using industrial shredders made for electronics. On-site destruction uses a mobile truck equipped with a shredder, allowing you to witness the process

After the destruction is complete you get a certificate of destruction as proof of a secure destruction process and compliance with HIPAA, FACTA, and other laws

Finally, the electronics are safely disposed of and recycled in compliance with EPA regulations and state hazardous waste laws
Get Data Breach Protection Using Destruction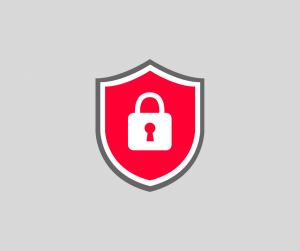 Find the right document shredding and/or electronics destruction services for your project with help from Shred Nations.
We partner with verified shredding companies nationwide who have been trusted by Apple, Disney, and the NFL.
Call us at (800) 747-3365 or fill out the form on the right for a free quote on secure destruction services in your area.