A single data breach can affect millions of people at once and cost your business millions of dollars.
Yahoo's data breach in 2016 that affected 500 million customers cost the company $350 million because Verizon was no longer willing to pay full price to buy Yahoo after the breach.
These costs can quickly add up, resulting in thousands (in some cases millions) of dollars lost due to inefficient security precautions.
It is vital for you to protect your business from similar disasters with tools like document shredding.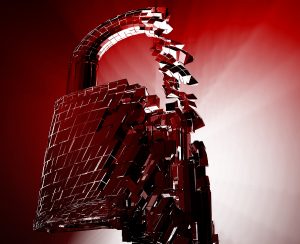 Keeping Data Breach Threats at Bay
How can you safeguard your company to avoid losing an extensive amount of money due to these threats? Protect your data in every way you can.
Shred paper documents when it is time. Destroy electronic data sufficiently by shredding computer hard drives. And always make sure you get a certificate of destruction that details the time and location of your shredding for your records.
While implementing some of these security measures can cost you time and money, the amount of time and money you would lose as a result of a breach is much more costly in comparison.
Need Protection Against Data Breach Threats for Your Business? Call Us Now
Companies can end up spending millions in data breach resolution charges. Making sure that any confidential information in your possession that is past its required retention period is properly disposed of is imperative in keeping your company protected.
Shred Nations works with a network of shredding contractors throughout the United States that are ready to compete for your service, providing you with affordable rates and the utmost level of security.
For free, no-obligation quotes on data destruction services and electronics destruction in your area, give us a call at (800) 747-3365 or fill out the form to the right.