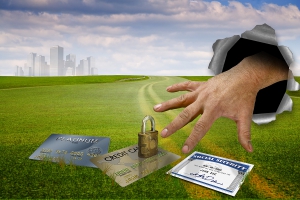 Thousands of corporations are affected by corporate espionage and data breaches every year.  Are you doing everything you can to prevent your competitors from getting your confidential information and leaking your customer's or employees' personal information to identity thieves?
Shredding your documents regularly is a sure-fire way to prevent a data breach for your company.  Shred Nations can help you figure out the right service for your needs, because shredding documents internally has it's own risks.
Shred Nations is here to make sure you're informed and have the best practices in place to protect your company from this ever-increasing risk.  Scroll down to learn more!
Mobile Shredding Service
Mobile or On-Site Shredding is where a professional shredding company provides secure, locked bins for your office where you can place documents that you need to shred.
When you're ready to have your documents shredded, we'll send a mobile shredding truck to shred the documents at your office or home while you watch.
Mobile shredding companies charge a fee based on the volume of documents you need to shred.  If you have more than 3 boxes, mobile shredding will cost the same as dropping off your documents- and you don't have to leave or worry about corporate spies or identity thieves hijacking your documents on the way to the shredder.
Offsite Document Shredding Services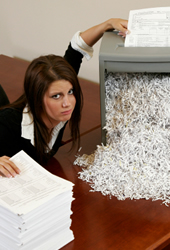 Offsite Document Shredding is when a professional shredding company picks up your documents in locked bins and transports them to be shredded in a secure facility.
This service allows you to have your documents picked up and transported to a secure facility, minimizing the risk of a data breach or security issue and the chance of a corporate spy or internal employee theft that can compromise your business.
This service is geared toward companies with a large amount of documents to shred.  You can save anywhere from $1 to $2 per box by using an offsite shredding company (but those prices vary depending on location and provider).
If you have concerns about security and want to ensure your documents are destroyed immediately, a mobile shredding service might be a better way to go.
Don't let a Corporate Spy or A Costly Data Breach Kill Your Business- Shred Your Documents Today!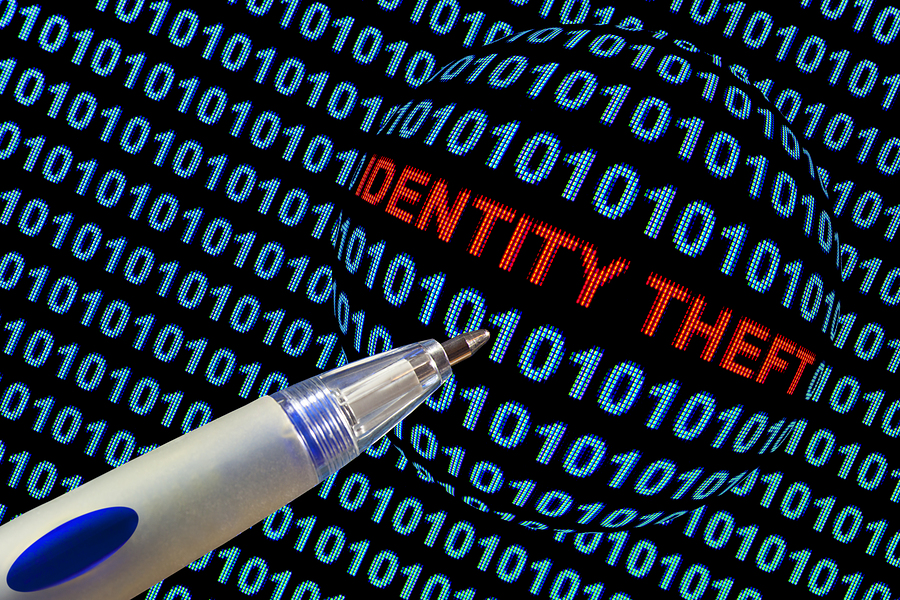 Shred Nations specializes in helping you find the mobile shredding or off-site shredding contractor that's right for your businesses regardless of the size of the job.
For a FREE quote and to locate a mobile shredder near you, fill out the form to the right, or give us a call at (800) 747-3365.
Within minutes of receiving your request, you will receive quotes from local mobile shredding contractors so that you can select the company that fits your project or your office best.
Learn More About Corporate Espionage and Identity Theft
We're here to inform and educate you on the dangers of corporate espionage and identity theft, and how to protect your company, your employees, and your customers from unsavory corporate spies and identity thieves.  Click any of the links below to read more!
Protecting confidential and proprietary information is a huge concern any company.  It's one thing when you have an accidental breach- it's quite another when company trade secrets are stolen by your competitors.

Identity theft is a huge problem for individuals and businesses alike. Nothing is off limits to thieves who will steal information from anyone.
Have you ever wondered whether someone is following you?  Whether someone is secretly watching you work? Probably is? Yes, there probably is.
There are three different types of data breaches – Physical, Electronic, and Skimming. These all share the same amount of risk and consequence- here's the differences and how you can protect your business.