Electronic Media Destruction Services in Modesto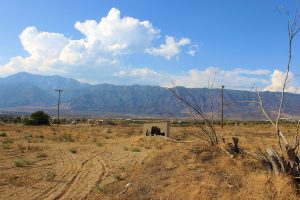 Improperly discarded electronic media is a quick and convenient way for thieves to steal identities and business secrets. If you wouldn't share the information freely than why throw it away as freely?
Information of this nature must be protected and it can be done through complete and total destruction. Shred Nations Modesto has partnered with local electronic media destruction service providers to offer affordable and quick destruction.
The devices containing sensitive information you should be aware of include:
CDs / DVDs
Scanners, Printers & Fax Machines
Credit and Debit Cards
Thumb / Jump Drives
Hard Drives
Our contractors will completely destroy your electronic devices at an affordable rate. We can help you find a local provider in your Modesto area to do so.
Steps in the Data Destruction Process in Modesto
To begin with, data destruction services request a free price quote from us by filling out the form on the right or calling us at (209) 989-4760. We will provide you with multiple quotes to choose from.
Once the decision has been made about which provider best meets your needs, you will either schedule a pick up of the electronics or they will ask you to drop them off at their secure location.
The electronics will then be destroyed by whatever means is necessary.
Once your electronics are destroyed they are sorted and sent out to be recycled.
Modesto Electronic Media Destruction Security
The National Security Agency and the Department of Defense have regulations and standards for disposal of electronic media that must be complied with. Our local contractors understand these guidelines and therefore they always offer safe and secure disposal in accordance with the law.
Our contractors will also provide you with proof that it was done in accordance with the law by offering a certificate of destruction.
Get Free, No Obligation Quotes on Electronic Media Destruction Services throughout Modesto, CA
Shred Nations Modesto partners with local contractors who are experts in secure data destruction. Don't' risk getting your personal information stolen because you thought it was erased, destroy it completely and affordably.
Call us today at (209) 989-4760 or fill out the form on the right for free quotes on services such as hard drive shredding and electronic data destruction services. We will connect you with reliable contractors to help you discard your electronics properly and securely.
Shred Nations Modesto
6333 Oakdale Rd i
Riverbank, CA 95367
(209) 989-4760
email: Modesto@shrednations.com
Our normal operating hours are Monday-Friday from 9:00 AM to 6:00 PM
Shred Nations proudly serves these cities throughout Modesto | CA:
Acampo | Alameda | Amador City | Burson | Ceres | Clements | Copperopolis | Drytown | Elk Grove | El Cerrito | Empire | Escalon | Fremont | Fresno | Farmington | Hayward | Jackson | Keyes | Manteca | Mill Valley | Milpitas | Modesto | Oakdale | Sacramento | San Francisco | South San Francisco | San Jose | San Rafael | Santa Rosa | Stockton