Secure Shredding Services in Lake Worth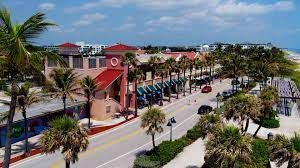 The shredding of private documents prevents breaches of private information. At Shred Nations, we connect you with the provider that is the best fit for your business and your shredding needs. Our providers specialize in document destruction ranging from mobile shredding to off site shredding. Once your documents have been destroyed, you will be given a certificate of destruction.
Shred Nations is thrilled to partner with shredding providers in Lake Worth. We look forward to protecting the residents and customers in Lake Worth by offering high-quality information protection services.
Lake Worth Shredding Services
Mobile shredding is a convenient shredding service for businesses and individuals that require a witness throughout the shredding process. We come right to your door and complete your shredding project while you watch.
Off site shredding is the best choice for companies that have a large number of documents to shred. We pick up and deliver your documents to an offsite shredding facility where they are reduced to a pulp and recycled.
Hard drive destruction destroys electronic data that is stored on devices by breaking them down, shredding the pieces, and recycling the remaining parts.
Shred Nations Lake Worth partners with many local shredding and hard drive destruction providers and has 70 drop off locations in the area. Our vast network gives us the ability to match you with the perfect provider to fit your needs. Fill out the form or call us at (561) 282-1758 to get started.
Relevant Laws and Regulations in Lake Worth
Florida Statute 501.171: Keeps Floridians informed by requiring businesses and other entities to inform consumers in the event of a security breach that exposes personal information.
Florida Administrative Code Rule 1B-24: Sets guidelines on how to maintain and destroy public records.
Health Insurance Portability and Accessibility Act (HIPAA): Requires medical records to be retained for six years after creation or last use and then properly disposed of.
The Gramm-Leach-Bliley Act (GLBA): Guidelines for financial institutions on how to manage record retention and supervise the disposal of records.
The Fair and Accurate Credit Transaction Act (FACTA): Requires businesses to protect against the unauthorized use of consumer information using "reasonable measures" including secure shredding. 
Get Free, No-Obligation Quotes on Shredding Services throughout Lake Worth
Support local business with Shred Nations Lake Worth. We will connect you to local shredding companies right in your neighborhood. Give us a call (561) 282-1758 or fill out the form to get your shredding project under way.
Shred Nations proudly serves these cities near the Lake Worth area:
Boca Raton | Boynton Beach | Delray Beach | Wellington | West Palm Beach