Shred Nations Hayward Location
Shred Nations Hayward
30042 Mission Blvd #121
Hayward, CA 94544
(510) 584-9053
hayward@shrednations.com
Hours:
M-F 9:00-7:00
Sat 9:00-5:00
Sun closed
Pricing:
$0.99 per pound
* Pricing is not guaranteed and is subject to change by the individual merchant
Paper Shredding Services in Hayward, California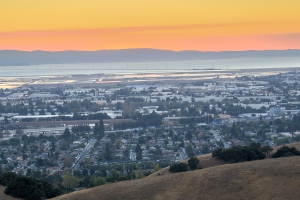 Shredding documents with confidential and personal information is a necessary task in preventing information misuse and identity theft. Shred Nations is committed to help Hayward in preventing this from happening, whether you're a business or an individual. We offer a variety of methods from mobile to offsite shredding, and you can even choose to watch the shredding get done properly. When the job is complete, you will receive a certificate of destruction for your records.
You will be confident your sensitive information won't end up in the wrong hands. Give us a call today at (510) 584-9053, or fill out the form to get started with your free quotes.
Hayward Document Destruction Services
 With the large factories and abundance of businesses in Hayward, it makes sense that there is a demand for secure shredding services.
At Shred Nations Hayward, we offer secure and reliable shredding services to households and businesses in Hayward and throughout Alameda County. To make sure your needs are always met for your shredding project, we offer multiple services, including:
If you have a hectic schedule and don't have time to take your documents to a drop-off facility, a secure truck equipped with an industrial shredder can come right to your curbside. This gives you the chance to stay at your home or office and watch your documents get shredded right then and there.
If you have a larger volume project and no way to transport your items, try using our pick-up service. A secure truck will come right to your curbside and pick up the documents you need to be shredded in secure shredding bins and then transport your confidential files to a shredding facility.
If you make the mistake of throwing out items that contained digital files at one point, you risk the chance of being the victim of identity theft or a data breach. Make sure you properly destroy each of your old hard drives, CDs, flash drives, USBs, printers, scanners, and much more by hiring a professional shredding service.
If you are interested in any of these services, we can set you up with one of our trusted partners for a schedule for any length of time, including one time purges, weekly, bi-weekly, or a monthly service.
If you only have a few boxes of paper to shred, we can connect you to a drop off service.
To find out more about any of these services in Hayward, give Shred Nations a call at (510) 584-9053 or fill out the form for a FREE quote!
Shredding Laws and Regulations in Hayward and California
California Civil Code SB 1386: This California privacy law mandates that for businesses that are involved in any sort of data breach, where the information of employees or customers were to fall into the wrong hands, they would be required to immediately report any sort of compromised security to their customers and employees, consequently delivering a serious blow to any company's credibility.
California Civil Code 1798.80–1798.84: This shredding law requires that all businesses ensure that they either dispose or arrange for the disposal of, all customer documents and records that contain any sort of personal or identifiable information. These records are said to need destruction—or in other words, shredding—once they are no longer needed or relevant.
Get Free, No-Obligation Quotes on Document Shredding Services in the San Francisco Bay Area
If you need a shredding solution, Shred Nations can offer safe and secure document shredding solutions throughout Alameda County.
Simply give us a call today at (510) 584-9053, or fill out the form to get free quotes on your shredding project. We will be in touch minutes after receiving your request to provide several free quotes from the top Hayward shredding companies in your area.
There you can peruse their safe and secure services to help find you the best contractor to suit your project needs and requirements. Our trained shredding experts will gladly answer questions you may have about our shredding process, and at Shred Nations Hayward, we do our best to contact to you as quickly as possible.
Shred Nations proudly serves these cities throughout the Hayward area:
Alameda | Anaheim | Buena Park | Costa Mesa | Cypress | Dana Point | El Cerrito | Fountain Valley | Fremont | Fresno | Huntington Beach | Irvine | La Habra | Laguna Beach | Lake Forest | Los Alamitos | Mill Valley | Milpitas | Mission Viejo | Modesto | Newport Beach | Orange | San Francisco | San Jose | San Rafael | Santa Ana | Seal Beach | Santa Rosa | South San Francisco | Stockton