Shred Nations Flower Mound Location
Paper Shredding Services in Flower Mound, Texas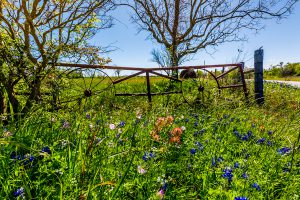 Flower Mound is a small town in Texas that still maintains the old-fashioned feel of the cowboy state. Though the city and population may not exactly be prominent, Flower Mound is seeing substantial growth thanks to the Dallas/Fort Worth International Airport, as well as the recent renovations to the public parks, hiking trails, and the Grapevine Lake.
Document Shredding Services in Flower Mound
Shred Nations Flower Mound is your resource to finding reliable paper shredding services in the Flower Mound region of Texas. We work with local contractors all around the area to find the best shredding services available and deliver them to you at competitive prices. We have service options that include mobile shredding, offsite shredding, and electronic media destruction for your convenience.
Mobile shredding services are available through Shred Nations Flower Mound to make your next shredding project as convenient as possible. Our local contractors will send out a truck equipped with an industrial shredder to perform all your document destruction directly onsite. If you are required to witness the destruction of your documents by your industry standards, mobile shredding is a great option for your organization.
Shred Nations Flower Mound also offers offsite shredding services for your home or business. This service can be scheduled for a one-time purge of documents in bulk, or an ongoing, scheduled service. With this service, our providers will leave lockable bins at your location to store your documents until they are ready to be picked up, transported, and securely shredded at an offsite facility.
Electronic media destruction companies work with Shred Nations Flower Mound to protect your electronic files from being accessed by hackers in the future. Your hard drives, USB drives, laptops, and other electronic hardware must be properly destroyed in order to fully protect your information from cyber criminals.
Local Laws and Regulations in Flower Mound, Texas
Texas Information Disposal Act – House Bill 698 – this bill amended the Texas Business and Commerce Code, requiring records containing personally identifying information to be shredded, erased, or destroyed by other means prior to disposal
Sec. 521.053 – a person who conducts business in this state and owns or licenses, computerized data that includes sensitive personal information shall disclose any breach of system security, after discovering or receiving notification of breach
Get Free, No-Obligation Quotes on Shredding Services in Flower Mound Today
Shred Nations Flower Mound is your resource to finding reliable shredding services at affordable prices. Our network of local providers are waiting to bid for your business so that you are guaranteed a competitive price for a fantastic service. To get started, give us a call at (972) 201-3448 or use the form on the right. You will receive free quotes from providers in just minutes!