Electronic Media Destruction in Colorado Springs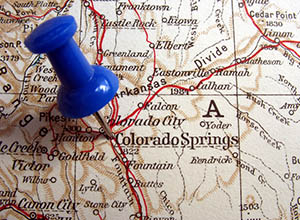 Technology that you aren't using anymore can be so easy to simply throw out, but it should never be taken lightly. Before recycling or disposing of your electronics, it is critical to destroy the data on them first.
No matter if your office is getting rid of old electronics or you are replacing an old laptop from home, making sure that there is no important data left on them can help you avoid a security breach or identity theft. Electronic Media includes:
Hard drives
Xrays
Badges
CD's/DVD's
Credit and debit cards
Thumb/jump drives
Microfilm and microfiche
Shred Nations Colorado Springs offers electronic media destruction in Colorado Springs and El Paso County to ensure that all your electronic media and hard drives are properly destroyed.
Steps in the Data Destruction Process in Colorado Springs
Contact Shred Nations Colorado Springs at (719) 941-1858 or fill out the form to the right for a free quote. We can help connect you to an electronic media destruction company that will best fit your needs.

Our partners in Colorado Springs can pick up your electronic media whenever is most convenient for you, or you could even have them shipped to secure facility.
Once your electronic media has been properly destroyed, the parts will be separated into parts and then recycled.
How Secure is Shred Nations Colorado Springs' Electronic Media Destruction?
Knowing that the service provider you choose will take care of your electronic media properly is very important. Most Colorado Springs-based Data Destruction companies will follow National Security Agency and Department of Defense regulations to ensure they are following strict security measures.
A certificate of destruction should be offered to ensure that all your equipment was properly destroyed and is unable to be recovered.
Hard Drive Destruction
When hard drives are not properly destroyed, the data can still be recovered in the future. This can lead to confidential information being taken for malicious purposes. Therefore, it's important to correctly destroy the hard drive through the only secure destruction method – shredding. This can ensure the information that you don't want being released will remain confidential and secure.
There are also industry regulations to consider such as HIPAA and FACTA. In fact, all services remain completely complaint to laws.  You can be confident that you information is handled with care, security, and compliance.
Get Free, No-Obligation Quotes on Electronic Media Destruction in Colorado Springs
Shred Nations Colorado Springs offers data destruction services in El Paso County and Colorado Springs. Do you need data destruction or electronic media destruction in the Colorado Springs area? Give us a call at (719) 941-1858 or fill out the form to the right.
We will contact you within minutes of receiving your request to provide you with free quotes from the most secure and reliable providers in your area that can get your project scheduled. Shred Nations Colorado Springs can connect you to contractors near you.
Shred Nations Colorado Springs Location
Shred Nations Colorado Springs
3107 W Colorado Ave
Colorado Springs, CO 80904
(719) 941-1858
email: colorado-springs@shrednations.com
M-F 8:00-6:00
Sat 9:00-5:00
Sun closed
Shred Nations proudly serves these cities in El Paso County:
Colorado Springs | Fountain | Falcon | Ellicott | Monument | Calhan | Palmer Lake | Old Colorado City | Manitou Springs | Peyton | Green Mountain Falls | Ramah
For more on electronic media destruction, check out these articles:
Retiring Old Office Equipment If you are looking for different options to destroy your electronic media, check out this article.
Why Electronic Media Destruction is Critical for your Business If you are part of a business and you are getting rid of some old technology, this article explains why you need to keep it so safe!
Importance of Electronic Media Destruction Still aren't sold on why you need to wipe data before disposing of electronics? Check out this article. before disposing of electronics? Check out this article.