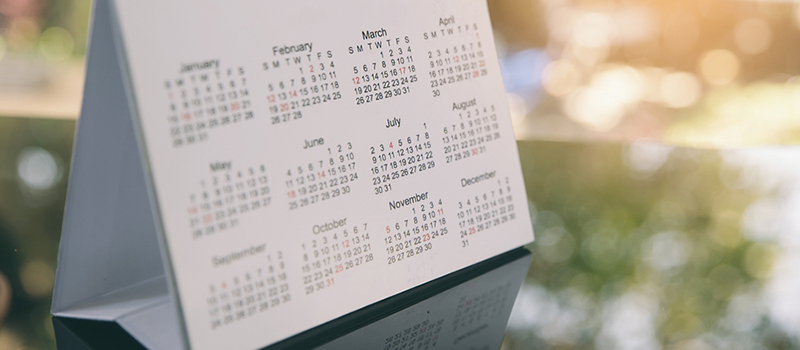 Every small business is different, especially when it comes to how much shredding it needs to do. For some, it may take weeks or months before the shredding material to accumulate enough. But for others, paper that needs shredding can pile up quickly. This is where scheduled shredding comes in.
In the video or transcript below, learn about scheduled shredding services, how it works, and when to use it.
Video Transcript
What Is Scheduled Shredding
Shredding information is an important part in the data protection process. Scheduled shredding is an option designed to simplify the shredding process. This allows sensitive information to be shred regularly. A consistent and flexible shredding schedule can help you stay on top of your document shredding.
Benefits of Scheduled Shredding
Additionally, shredding has many security benefits alone, but scheduling a service brings along additional qualities. The many benefits to scheduled shredding, include:
Locking bins to collect papers
Pickups on your schedule
On-site or off-site shredding options
A Certificate of Destruction post-shredding
How Does Scheduled Shredding Work
There are 4 main steps in recurring shredding, otherwise known as an SPFE Process:
Setting Up Shredding Schedules
Scheduled shredding services begin with the creation of the appointment itself.
Shredding schedules are designed to revolve around the individual's needs. This can be weekly, bi-weekly, monthly, quarterly, or even annually. It's important to find the right solution for you. Additionally, there are shredding schedules to fit everyone's schedule.
Placing Your Shred Bins
Once your schedule is set, you're given locking shred bins to place around your office to collect your documents between each shredding date.
Shred bins have a slot similar to a mailbox to drop papers into. Additionally, they come in a variety of sizes to accommodate all shredding volumes. Depending on the quantity, you can also get multiple shred bins from different locations around the office.

Filling Up Your Shred Bins
Naturally, between services you should be collecting documents you need to shred. But scheduled services also offer a more tactical approach.
If you have a retention schedule in place, you can label and organize paperwork so that every time the bins are emptied, you quickly find and safely dispose of the next round of files while they wait to be shredded.
Emptying Bins & Shredding Contents
Lastly, it's the scheduled shredding itself. On the set date, a shredding provider comes to either pick up your documents or shred them on site. Depending on your preference and quantity, documents can be shred onsite. This allows for you to witness the shredding for personal, compliance, and security reasons.
However, there is offsite shredding as well. This is best for large quantities of documents, and if you do not need to witness the shredding. After the shredding, your empty shred bins are returned for future use.
When to Use Scheduled Shredding
Besides secure disposal, many laws, like HIPAA, have more specific requirements. This can include shredding based on the document's retention time, or the need to provide proof of secure destruction.
Luckily, shredding services are good for a multitude of things. Scheduled shredding is your one-stop shop for secure destruction on all documents.
Certificate of Destruction: Providing Proof of Compliance
After each shredding service is complete, you're given a formal certificate of destruction to provide proof of secure shredding. Additionally, it shows compliance with laws, like HIPAA and FACTA.
Certificates of Destruction help prove compliance with all document destruction requirements. This certificate includes details like a date, location, witnesses to the shredding, and a documented chain of custody.
Need Recurring Shredding Services? Get a Quote Now
Shred Nations partners with secure shredders across North America. Let us help you find the right provider for your needs. Start the process by filling out the form on the right, use the live chat option, or give us a call at (800) 747-3365. Afterwards, you'll get a free no-obligation quote from shredding services in your area.