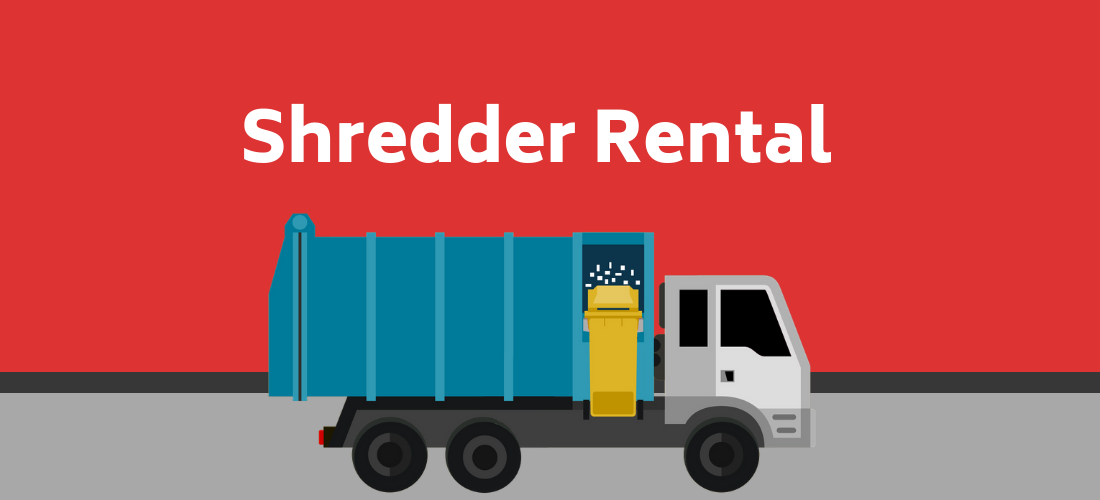 Renting a shredder is one of the most secure, economical ways to protect your private information. If you are looking for a convenient and compliant way to discard your expired documents, watch the video or read the transcript below to find out more about how shredder rental works.
Video Transcript
What Comes with Renting a Shredder
On the surface it might seem like just a question of ownership, but when it comes to renting vs buying a shredder there are several differences—and advantages to renting instead.
Among others, some of the most important aspects and benefits of shredder rental include:
Affordability

Time-efficiency

Greater Security
How Much Does It Cost to Rent a Shredder?
Although prices may vary based on factors like location, the cost of renting a shredder is around $100.
A truck equipped with a built-in industrial shredder comes to your location to shred your documents where you can watch the entire process and are provided a formal certificate of destruction once the shredding is complete.
The Benefits of Renting a Shredder
Besides being cost effective, shredder rental also offers other advantages such as greater time efficiency as well as reinforced security.
How Shredder Rental Saves Time
Renting a shredder helps remove many time constraints like maintenance, the amount of paper shredders can handle at one time, and most importantly the need to shred yourself.
Rather than a personal shredder that's fed by hand, rented shredders are industrial-grade and shred thousands of pages per hour.
Reinforced Security With Shredder Rental
Shredder rental provides several security benefits, with a primary example being how you can watch from the curbside as documents are shredded.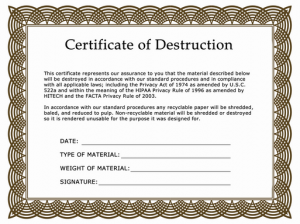 Besides extra personal assurances of secure shredding though, a rental service will also provide a certificate of destruction.
Similar to a receipt, a certificate of destruction helps ensure compliance with laws like HIPAA and FACTA by providing proof of secure document destruction.
The Shredder Rental Process
Before shredding, a rental provider will deliver locking shred bins to your location to collect your documents in advance.

Once the shredding container is full, the provider brings the rented industrial shredder to your location.

Using a truck with a shredder built in, the containers and their contents are lifted up and into the shredder while you watch the process from the curbside.

After the shredding is complete you're provided with a formal certificate of destruction detailing location, witnesses, chain of custody, and most importantly compliance with laws like HIPAA and FACTA.

Finally the paper shreds are baled, pulped, and recycled for later reuse, leaving your shredded information truly gone without a trace.
Need to Rent a Shredder?
Finding the right shredder rental provider can be tricky—let Shred Nations help! We partner with secure shredding service providers across the country and we will help you find a shredder rental provider who can meet your needs.
Call us today at (800) 747-3365 or fill out our form and get free quotes from several shredder rental service providers near you!