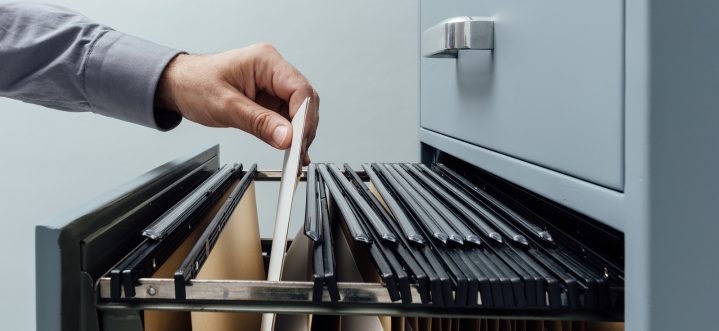 Documents and records are the lifeblood of many businesses. Some businesses have more documents than others but they all rely on documents every day to record events. Some industries use more paper documents than electronic documents, and in other industries it is vice versa.
Organizations have to keep up with their paper and electronic documents on a daily basis, plus there are retention laws for various types of documents that vary significantly.
What Is a Record Retention Schedule?
In order to keep all records in compliance with local, state, and federal laws and guidelines, many companies have established retention schedules. A retention schedule lists various documents (from personnel files to tax forms) and outlines how long those documents should be kept.
A retention schedule is important because it prevents documents that must be retained by law from being prematurely discarded. You can see a list of example retention schedules here.
How to Manage Record Retention
Once a retention schedule is established it is important to maintain the documents that are within the schedule.
Depending on the size of the organization and the demands of the document retention schedule, this can be a part time job or a job for a whole team of records experts. The job of the records manager is to maintain and protect documents that are within their allowable retention period while discarding any document that are expired.
Retaining records can be done in a number of ways.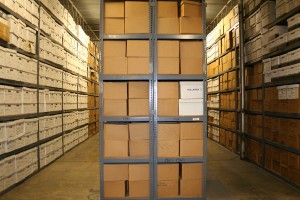 Offsite Records Storage
Records that have to be maintained in hard copy format are typically stored in an off-site record storage facility. Most companies hire an outside records storage company to collect and store boxes of documents at an off-site facility that is owned by the records storage company.
Digital Document Management Systems (DMS)
The other option for retaining documents is an electronic document management system. Documents that need to be retained are scanned and indexed using OCR or optical character recognition.
OCR allows the documents to be indexed and categorized based on content. This not only allows for retention of the documents, but also allows for quick recall once the documents are stored in the cloud.
Shred Expired Documents When Retention Times Expire
Once documents reach their expiration date, it is imperative that they are safely discarded. Shredding services shred your documents for you on a schedule that meets your exact needs. It is important to find a shredding service that is trustworthy and will ensure that all documents are destroyed properly.
There are two main document shredding services: mobile shredding and off site shredding.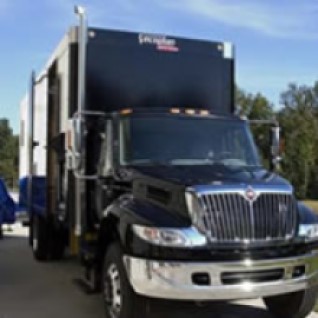 Mobile Shredding Service
A mobile shredding service will come to the location where the documents need to be shredded and shred the documents on a truck that is equipped with an industrial shredder.
Offsite Shredding Service
An off-site shredding service is for larger, bulk shredding jobs. With an off-site or plant based service a truck will come to the location of the documents and take them to a shredding plant where there are typically multiple industrial shredders. The documents are destroyed within the plant and the shreds are recycled.
Get Free Quotes on Document Storage and Shredding Services
Shred Nations has a network of reliable document shredding and records storage service provider across North America. Find a document management solution that meets the needs of your company. Call us at (800) 747-3365 or fill out our form and get free quotes on services near you.