Beaumont Paper Shredding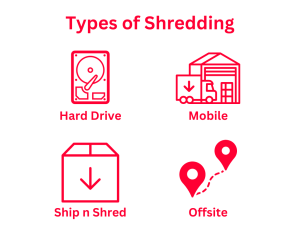 At Shred Nations, we excel in connecting customers with top-quality shredding solutions, including secure off-site, mobile, and hard drive shredding services right here in Beaumont. Our network of trusted partners in this vibrant community is dedicated to providing compliant and dependable shredding services, tailored to your specific needs. Whether you're a local business safeguarding sensitive data or an individual seeking secure document disposal, Shred Nations Beaumont is your go-to source. Experience peace of mind through our personalized shredding solutions today.
Our trusted service providers in Beaumont offer flexible scheduling options to accommodate your specific requirements from Amelia to Zummo and Rose Hill Acres. Whether you require a one-time purge or regular services, our providers can cater to your needs. By using their secure services, you can ensure the protection of your confidential data and mitigate the risks associated with unauthorized access or data breaches. Shred Nations can help dispose of both your documents and electronics securely and quickly!