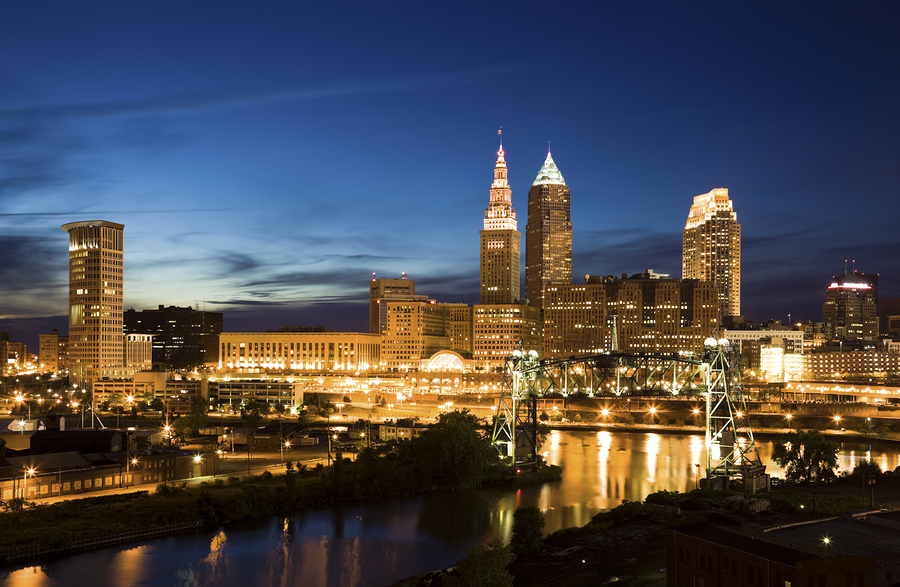 From the shorelines of sunny Huntington Beach, to the fabled halls of the Rock and Roll Hall of Fame, the city of Cleveland has plenty to offer visitors and residents alike.
Sitting on the southern coast of Lake Erie, the city is sometimes referred to affectionately as the North Coast by local Clevelanders.
With a rich economy composed of industries ranging from healthcare and biomedical to financial services, this busy metropolis breeds the abundant need for businesses to protect their sensitive documents and data.  
At Shred Nations Cleveland, however, we boldly meet this call for information protection head-on, providing our secure shredding and document destruction services to Cleveland residents and businesses with competitive pricing and flexible schedule options for any service you need, as much as you need it.
Shredding Services Offered at Shred Nations Cleveland
While in the past alternatives to time-consuming in-house shredding meant hauling your documents to a shredding facility, mobile shredding services add a new dimension of convenience to the shredding process. One of our mobile shred trucks comes to your location, securely shredding your documents while you watch from your curbside.
When it comes to shredding on a large-scale, cost usually becomes a much larger factor to consider. Luckily for you, however, cost-efficient offsite shredding services from Shred Nations Cleveland come to you, collecting your confidential materials and transporting them to be shredded at a secure offsite shredding facility.
Hard drives, old CDs, and other electronics which contain personally identifiable information aren't safe just because you've erased them. The only way to guarantee your sensitive files are truly unrecoverable is to completely destroy them—and with hard drive shredding and electronic media destruction services from Shred Nations Cleveland, we can help!
Applicable Shredding Laws and and Regulations for Ohio Residents
The Fair and Accurate Credit Transactions Act (FACTA)—Intended to help consumers prevent identity theft and fraud, this federal law sets new standards on information accuracy, privacy, and information sharing. Now under FACTA, businesses and agencies which use consumer reporting are required to adopt proper document disposal policies.
Health Insurance Portability and Accountability Act (HIPAA)—After acknowledging that advances in electronic technology could lead to the privacy of health information being compromised, HIPAA was passed by congress to set national standards for proper privacy protection for personally identifiable health information.
Get Free, No-Obligations Quotes for Shredding Services in the Cleveland Area!
Shred Nations Cleveland provides secure shredding and data destruction services throughout the greater Cleveland area. No matter your location, we can connect you with the top mobile, offsite, and electronic media destruction service providers in the area.  
To learn more about what we do and how we can simplify your shredding, simply give us a call at (216) 777-8829, or just fill out the form to your right to request a free shredding quote. Within minutes, one of our shredding professional will be in touch to answer any questions you may still have and set up your shredding service!
Our normal business hours are Monday–Friday from 9:00 AM to 7:00 PM, and Saturday from 10:00 AM to 4:00 PM EST.