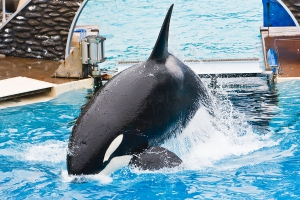 Shred Nations San Diego provides you with free quotes from safe and reliable document shredding services from local shredding contractors. We can help you create a shredding plan that encompasses all of your needs. Some of our secure shredding services include:
We offer competitive pricing for all of your shredding needs. To learn more about any of our available shredding services, just give us a call at (619) 344-0372, or simply fill out the form to your right to request a free shredding quote.
Document Shredding Services We Provide Throughout the San Diego Area
Enjoy the convenience of one of our San Diego-based shredding companies coming to your business with a shredding truck and shredding all your unneeded documents while you watch. Although many of our clients are required to watch the shredding process to ensure it is done securely, our safe mobile shredding services are also prized for their hassle-free advantages such as on site shredding.
With offsite shredding, your sensitive information and documents are stored in locked containers before being shredded at a secure offsite shredding facility. To ensure our customers' peace of mind, we provide certificates of destruction for proper completion of our offsite shredding services.
Besides your physical paper documents and records, there are countless digital files and documents stored on magnetic media around an office that must be securely destroyed to prevent data breaches. Our San Diego shredding companies are also fully capable of shredding and destroying all your CDs, DVDs, hard drives, computers, and other digital data with electronic media destruction services.
Shred Nations San Diego can meet your document shredding needs at any level, with services that encompass mobile shredding, off site shredding, and more. To learn more about any of our safe and secure options, just give us a call at (619) 344-0372, or simply request a free shredding quote today to receive an estimate for your shredding project. We can help you to find the right service for your requirements and budget.
Relevant Laws and Regulations in San Diego and California
California Civil Code SB 1386: This California privacy law mandates that for businesses that are involved in any sort of data breach, where the information of employees or customers were to fall into the wrong hands, they would be required to immediately report any sort of compromised security, consequently delivering a serious blow to any company's credibility.
California Civil Code 1798.80–1798.84: This shredding law requires that all businesses ensure that they either dispose, or arrange for the disposal of, any and all customer documents and records that contain any sort of personal or identifiable information. These aforementioned records are said to need destruction—or in other words, shredding—once they are no longer needed or relevant.
Get Free, No-Obligation Quotes on Shredding Services in the San Diego Bay
Are you in need of a shredding solution? Shred Nations San Diego can provide you with safe and secure document shredding services all throughout the San Diego area. Just give us a call at (619) 344-0372, or simply fill out the form to the right for a free, no-obligation quote.
Within merely a few minutes of receiving your request, we can provide you with free shredding quotes from the top San Diego shredding contractors in your area. This way, we can ensure that your shredding project is scheduled and completed by our professionals as soon as possible.
Our normal hours of operation are Monday–Friday from 8:30AM to 6:00PM, and Saturday from 9:00AM to 4:00PM, PST.