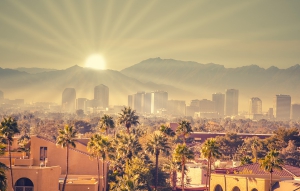 From Apache Junction to Tempe, Shred Nations Phoenix is your source for reliable shredding services throughout the area from qualified, reputable local shredding contractors.
Why did we choose Phoenix?  It's one of the fastest-growing cities in the nation, and gives you the chance to explore and enjoy amazing weather year-round.  We also see lots of people requesting mobile and offsite shredding services in the area- and our goal is to find a way to connect anyone looking for shredding companies in the Phoenix area with reputable shredding contractors that can help them locally.
Shred Nations Phoenix offers competitive pricing and free, no obligation quotes for any shredding service you require at any frequency you need, from a one-time purge to regularly scheduled pickups.
Here's just a few of the services we offer in Phoenix- click on any of the links below to learn more!
Shred Nations Phoenix Mobile Shredding Services

– Mobile shredding trucks eliminate the need to send your documents off to be shredded- and even leave the office.

Offsite Shredding Services in Phoenix

– Offsite shredding is ideal for larger shredding projects and it saves you time and money per box compared to mobile shredding.  We send a secure service to pick up your documents, then shred them at our secure shredding plant.

Phoenix Electronic Media Destruction

– Any media you use in your office that contains information on your business needs to always be secured and destroyed properly.  We offer data destruction services to ensure your information isn't leaked or hacked.
Relevant Laws and Regulations in Phoenix and Arizona
We do our best to keep you up to date on shredding laws and requirements throughout the nation.  Here's a few of the laws we found in Arizona that pertain to Document Retention, Document Destruction, and more!
Arizona State Legislature Bill 44-7601 on Discarding and disposing of records containing personal identifying information, civil penalties and enforcement
Arizona State Legislature Bill 44-7701 on Retention of customer information and transmission to third parties and enforcement
Get Free, No-Obligation Quotes on Mobile Shredding and Data Destruction Services in Phoenix Today!
Shred Nations Phoenix provides offsite shredding, mobile shredding, and data destruction services in Phoenix and throughout Arizona.
Give us a call at (480) 939-3271 or fill out the form to the right to get started.  A shredding company close to you in the Phoenix area will be in touch with quotes for your project.
Our normal operating hours are Monday-Friday from 8:00 AM to 7:00 PM, and Saturday from 9:00 AM to 5:00 PM.