Iron Mountain Merging with Recall Holdings Ltd.
Previously a subsidiary of Australia's Brambles Ltd, Recall Holdings Ltd has played a role in multiple offers throughout the past couple of years. Since its divergence from Brambles in 2013, the company has made nine acquisitions of other assets, and denied several bids for its own acquisition.
By late 2014, Recall received Iron Mountain's bid of $2.2 billion. They decided to reject the offer under the belief that the company is worth more than the proposed amount. The talk of merging with Iron Mountain alone boosted Recall's share price.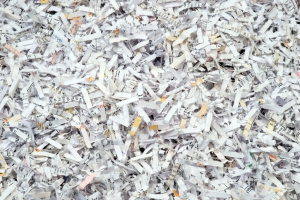 Shortly after, in April of 2015, Recall began to show interest in the acquisition of their Canadian rival Shred-It International. Already having owned a portion of Shred-It's assets since 2011, the takeover would have meant a bid of $2.3 billion, only $0.2 billion less than Recall's own market value by this time. This plan never became a reality.
Recall's interest in Shred-It International caused other investors to develop their own interest in the takeover of the company. By July of 2015, Stericycle struck a deal to acquisition Shred-It International for $2.3 billion.
Ever since Iron Mountain was denied its first bid to acquire Recall Holdings, they have been attempting to negotiate a deal. The companies have been under negotiation, but all the while Recall has made several deferments of the Scheme Meetings in which the acquisition is voted on by shareholders. Currently, the meeting is scheduled for April of this year. If the proposition passes this time around, their merge would be implemented in the beginning of May.
A merging of the two major shredding companies would mean that a large percentage of the industry is theirs. For smaller companies, this means more difficult competition. Shred Nations specializes in connecting contractors with clients that are interested in records management and information destruction, providing an advantage for those struggling to land more business, as well as information and personalized attention for individuals and businesses in need of these services.
For More Information from the World of Shredding, Visit Our Articles Section!
Here at Shred Nations, we want you to be as informed as possible. To find out more news about the shredding industry, feel free to look through the selection of industry-related articles on our website!