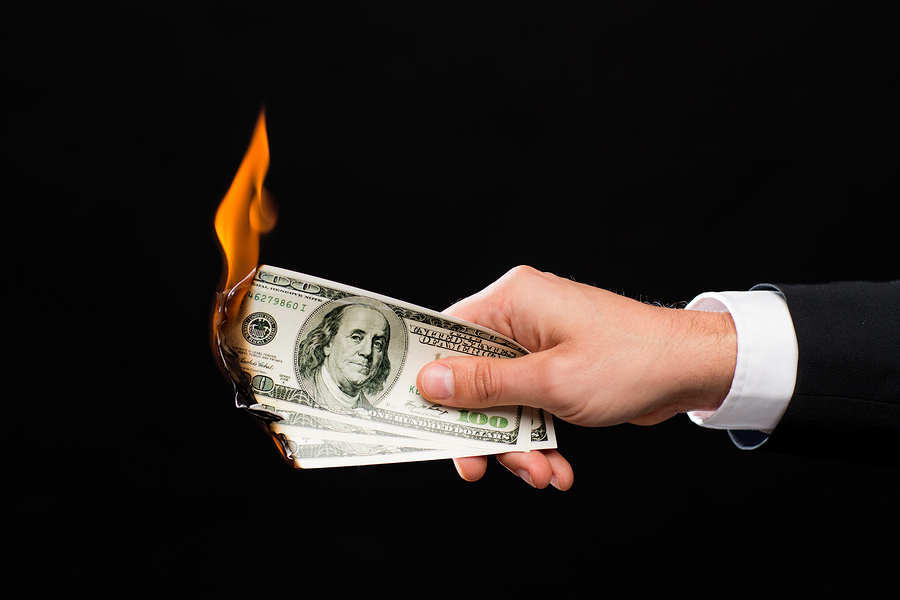 There's always an inherent risk of accidents in any office, and as unpredictable as they can be, there are steps that you can take to avoid some of the them.
Having a large in-office shredder definitely has its advantages.
It's convenient- you don't have to worry about paper piling up
It minimizes the risk of a data breach or low-tech hacking
It's one of the easiest ways to implement a shredding management plan
We've written about the risks of shredding documents internally, but this post takes a little different angle.  It's really easy for a portable or in-office shredder to overheat- if you let your shredding box get a little too full, it can overwork the machine and cause it to bind up or just stop working altogether.
There's also a chance for a little bigger problem, which in this case was a shredder explosion that caused a fire and some damage to Milledgeville's Convention and Visitor's Bureau office space.
"One of my employees was shredding some documents and the shredder blew up and very quickly the office caught on fire."
Fortunately, although there was some damage to the building and a little singed hair, no one was hurt in this unfortunate accident- but this isn't an isolated case.  Here's a few posts that we have gathered over the years of fires that were caused by businesses and homeowners shredding their documents with a shredding machine located in their office.
The more that you read about these types of accidents, the more you might want to consider using a professional shredding company to take care of your document shredding.
There are many options you can choose to protect your company, save money, and optimize your employee's time.  Here are a few options that might work well for your business:
Off-site shredding:  Off-site shredding is ideal if you have large volumes of material.  The shredding company you choose will send trucks to your location to collect the material in locked bins to be shredded at their secure location.
Mobile Shredding:  Mobile shredding is helpful if you are required to witness the shredding of your documents.  Industrial shredders mounted in trucks come to your office or facility and shred all the files, records and documents while you watch.
Shred Nations can help you find the right service for your needs.  If you have any questions, fill out the form to the right or give us a call at (800) 747-3365.