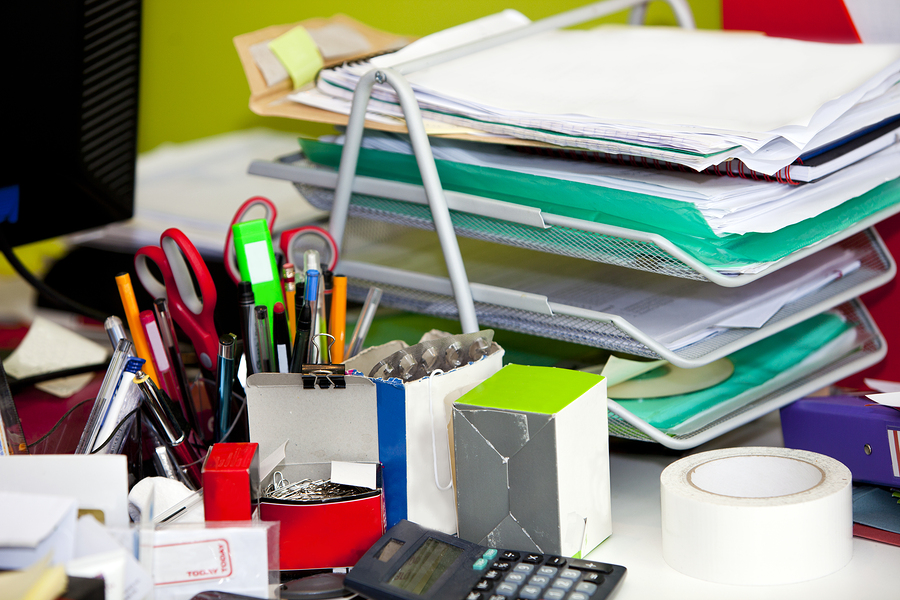 It's so easy to leave clutter around the office. You have a lot going on, no where to put all the papers lying around, and even less time to make sure everything is clean. Right? You have better things to do…but do you know what that clutter consists of? The pizza or flower delivery man walking around the office might– and you could be at risk.
To avoid putting your business at risk of someone finding important information that they aren't supposed to have access to– it is important to be sure you are getting rid of any records that are no longer needed. Shredding is an easy way to do this, or even converting those sensitive files into digital records to make them a little less accessible to just anyone strolling through the office. Scanning will also help clear all that unwanted mess from desks.
Ponemon Institute sent 43 researchers to find out how easy it is for random people wandering around the office to be exposed to important information. The researchers were able to take pictures of spreadsheets, look at the stuff on employee's desks and computer monitors, and take confidential records.
The employees didn't know the researchers were coming, and it was very rare that employees ever said anything to the researchers-in fact, less than 10 reported or said anything for each incident. The researchers were able to take classified records, customer and staff information, and financial data. Although the researchers were there for two hours–which is much more time than the average criminal would have–most vital information was found within 15 minutes.
Ways to avoid this visual hacking include keeping up on shredding, having clean desk policies, proper training in order to promote watchful behavior and awareness, and having employees report any suspicious activity. It was also found that offices that had more private layouts with cubicles were less easy to hack. Check out the full story here.
We Can Help!
Shred Nations provides professional shredding services so that you can get rid of all the chaotic piles of paper in your office that are no longer needed. For a free quote, fill out the form to the right or give our professionals a call at  (800) 747-3365