Recycling is a huge part of the way that we should be doing things in our society today.  Not only is it helpful with our secure documents after they have been shredded, but it is also extremely important to our environment.  With all of the materials that can be recycled and how much good it does for our world, why wouldn't you want to recycle your used materials?  Recycling doesn't mean that you have to send things into an actually recycling company necessarily.  You are actually able to reuse certain items in a way that not only recycles them, but is also a fun way to spruce up your home and make for fun crafts for the kids!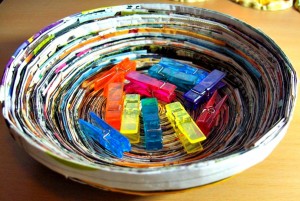 This bowl was made out of old magazines!  This would be a fun project for the family to do and there are plenty of other kinds of paper that you can make bowls from to decorate your home.  Whether you use shredded paper to make paper mache bowls, or you use rolled up newspaper, it is a way to have fun with the family and help save the environment!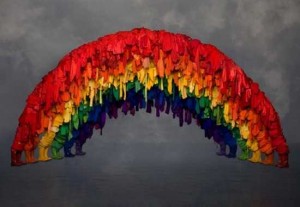 This is an amazing way to recycle old clothing that is ruined or torn up.  If you have clothing that can't be donated, and you don't need any longer, why not turn it into a fun piece of art to put on your wall??  There are so many different ways that you could create a fun piece of art that fits your home exactly the way that you, or the kids would love it!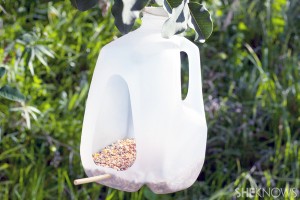 Even things as simple as your old milk cartons can be used in a way to help better the environment, and they can help teach your children about nature!  Making something fun like a bird feeder is a good way to get the family together, and also helps keep the neighborhood animals friendly ;).