Valuable papers protection is basically an insurance policy to help you cover your records if anything were to ever happen to them.  If a natural disaster were to come and ruin all of your businesses records, how much do you have to put towards rebuilding your documents?  Are you going to need to hire temps to come in and help you set everything back up? Would you need to try and get back originals from separate companies?  There are so many different things you want to keep tabs on and it is essential to make sure that your records are as protected as possible in order to keep your business successful.
If you think about how much work it would take to get all of your records up and running again, you may see the value in getting valuable papers protection.  This ensures that if something happens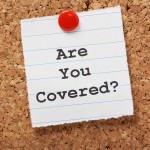 to your records you get money to help rebuild your business.  It runs just like regular insurance, so the more that you put forth, the better coverage you have.  It may seem like a silly idea to some, but if you have ever seen what happens to a company after they have lost their records, it can be detrimental to keeping your business up and running.  There have been studies showing how long companies have after a natural disaster ruins their offices and most companies don't even make it a year.  When it comes to well being of you and your employees, it is always better to be safe than sorry.