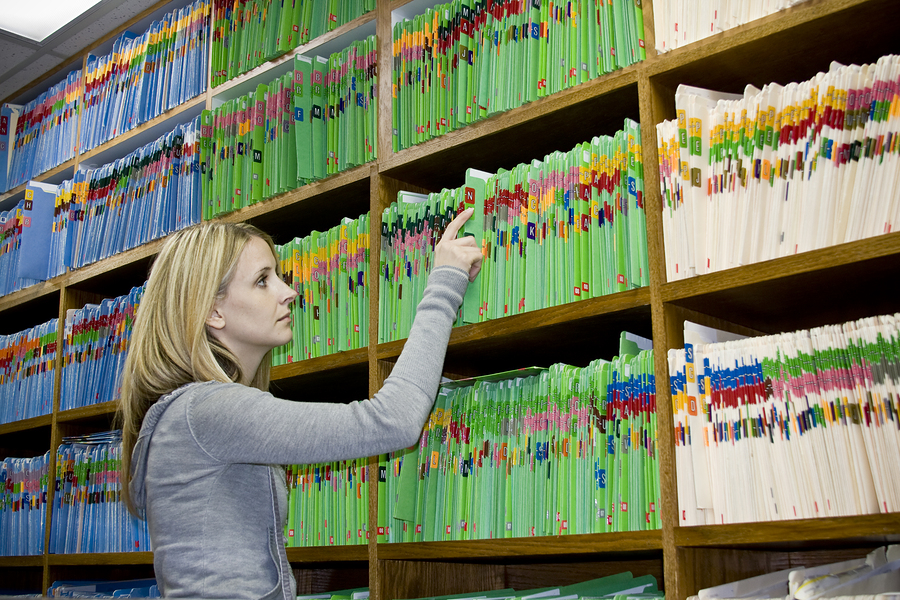 More proof that personal records are toxic waste. A dentist in Houston stored his customer records at a storage facility. I am sure he hasn't upgraded to a records storage center due to the costs. However, he is still responsible to store medical records for years, even if they are no longer patients.
While working in the storage area a box was left outside and he left. The box was later discovered and reported to the local media. The dentist has apologized for the mistake.
It is easy to see why so many medical offices are moving to electronic document management to save on storage. Then they only need to worry about the shredding.
Get Free Quotes on Shredding Services Near You
Be sure to keep your personal information safe. The only way to be certain it won't get into the wrong hands is to shred it. Call us at (800) 747-3365 or fill out the form on the right for free quotes on your shredding project. Our professionals can shred your information at your location or at a secure offsite facility along with thousands of other documents.