Shred Nations Middletown Location
Shred Nations Middletown

600 N Broad St Ste 5

Middletown, DE 19709

(302) 314-6350 middletown@shrednations.com Hours:

M-F 9:00-6:00

Sat 10:00-3:00

Sun closed

Pricing:

$0.50 per pound

* Pricing is not guaranteed and is subject to change by the individual merchant






Location Highlights
$0.50 Per Lb/pound
$25 One Box
$60 Three Boxes



Secure Document Shredding Services in Middletown, DE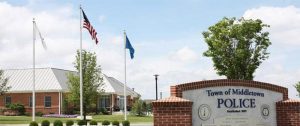 Professional shredding is the best solution for those in need of ongoing, verified destruction of documents. It is an easy way to ensure that your sensitive information has been destroyed and cannot be misused.
Though there are many laws to protect private information, nothing prevents or punishes people from going through your trash. Once your bins are placed on the curb, they are considered public property. Throwing documents in the trash gives criminals the opportunity to access your personal, financial, and business information. Shredding prevents your information from finding its way into the wrong hands.
Shred Nations provides trusted shredding and hard drive destruction services to protect the residents of Middletown. We partner with local shredding companies that offer services to keep you within legal compliance and properly dispose of your documents. We are excited to serve Middletown with reliable and affordable shredding solutions.
Document Destruction Services Around Middletown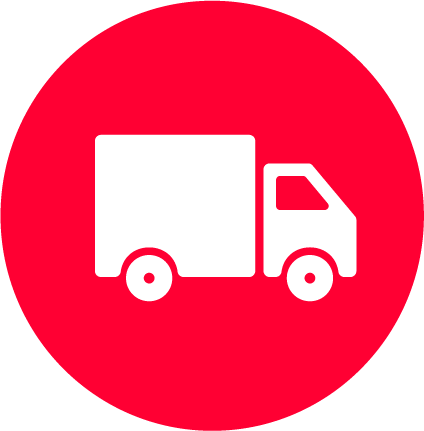 Mobile shredding services take place at your location. All of your materials are shredded onsite and can be witnessed if necessary. It is a secure, convenient, and cost-effective shredding solution for busy professionals.
Off site shredding services pick up your documents to be shredded at a local shredding facility. It is designed for large shredding projects of 300 pounds of paper or more. It is an affordable shredding solution that helps you keep up with high-volume paper waste production.
Data exists on devices even after they have been erased and wiped clean. The only way to truly destroy data is with hard drive destruction services. We break down your devices and shred the hard drive to ensure that your information cannot be recovered and abused.
Relevant Laws and Regulations in Middletown and Delaware
Delaware Title 6, Subtitle II (§ 5001C – § 5004C):Policy enforced on commercial entities to permanently dispose of records containing personally identifying information by shredding, erasing, or otherwise destroying records to make them unreadable or indecipherable.
Delaware Title 19, Chapter 7 (§ 736): Requires employers to take reasonable steps to destroy or arrange for the destruction of employees' personally identifying information.
Delaware House Bill 180: Mandate for those who conduct business in Delaware to implement and maintain reasonable procedures to prevent unauthorized acquisition or use of personal information collected in the regular course of business.
Health Insurance Portability and Accessibility Act (HIPAA): Regulates the protection of personal health information (PHI) by imposing fines and penalties for noncompliance.
The Gramm-Leach-Bliley Act (GLBA): Sets restrictions for financial institutions regarding how they manage their client's documents.
The Fair and Accurate Credit Transaction Act (FACTA): Standardizes how businesses protect and dispose of sensitive and personal information.
Get Free, No-Obligation Quotes on Document Shredding Services in the Delaware Area
Shred Nations Middletown is an experienced shredding provider. We have been in the industry for over 30 years and served over 1 million customers. Check out our customer testimonials to see what our customers are saying about us. Request free quotes from providers near you by calling (302) 314-6350 or filling out the form.
Shred Nations proudly serves these cities throughout the Middletown area:
Aberdeen | Bear | Bridgeton | Brookside | Dover | Edgemoor | Elkton | Elsmere | Havre de Grace | Newark | New Castle | Pennsville | Pike Creek | Smyrna | Wilmington | Wilmington Manor