Shred Nations Marion Location
Secure Shredding Services in Marion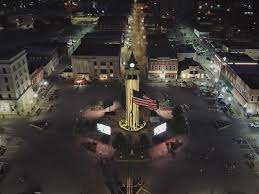 Identity theft is a real danger when disposing of documents and media. You will want to make sure that your information is inaccessible before throwing paperwork and electronics away. If your information is unprotected, it can be stolen and misused. Victims of identity theft face a long, expensive road to correcting the problem. Don't become a victim, protect yourself with Shred Nations Marion.
Professional shredding services safely dispose of your information by physically destroying your documents and hard drives. We use effective techniques that are certified and legally compliant. Our providers are reliable and verified to ensure your media is handled correctly.
Request free price quotes on services in the Marion area by calling (618) 659-5712 or filling out the form. We will instantly connect you with shredding providers that eliminate your risk of identity theft. Within minutes, you will be contacted by multiple companies to start your project. You will be able to review prices and select the company that is the best fit for you.
Marion Shredding Services
Mobile shredding allows you to witness the shredding process in person. We come to your location with a mobile shred truck to dispose of your documents onsite. The process takes just a few minutes and you can get right back to work.
Offsite shredding makes it possible to complete large shredding projects without busting your budget. We will pick up your documents, haul them away, and deliver them to a local shredding facility. They will be disposed of in our huge, industrial shredders alongside thousands of other documents.
Hard drive destruction is a shredding service for electronics and media. We shred your hard drives to ensure that your data is inaccessible from hackers and thieves. Our comprehensive destruction process includes EPA compliant handling, disposal, and recycling.
Relevant Laws and Regulations in Marion
Personal Information Protection Act: Requires that any entity possessing personal information must notify Illinois residents of compromises in security or confidentiality.
Data Security on State Computers Act: Necessitates all state-owned electronic data processing equipment be properly destroyed when it is no longer in use.
Health Insurance Portability and Accessibility Act (HIPAA): Covers record retention and destruction policies for the healthcare industry.
The Gramm-Leach-Bliley Act (GLBA): Requires the financial industry to follow certain standards regarding the management and destruction of client information.
The Fair and Accurate Credit Transaction Act (FACTA): Protects consumer information by requiring businesses to dispose of information securely and properly.  
Get Free, No-Obligation Quotes on Shredding Services throughout Marion
Shred Nations is a nationwide, online marketplace dedicated to shredding services. We will instantly connect you to providers in your area to simplify the process of finding a reliable shredder. Call us at (618) 659-5712 or fill out the form to begin the process and receive free quotes.
Shred Nations proudly serves these cities near the Marion area:
Belleville | Cape Girardeau | Carbondale | Centralia | Evansville | Harrisburg | Henderson | Herrin | Jackson | Mayfield | Mount Vernon | Paducah | Shiloh | Sikeston | Waterloo