Shred Nations Kennett Square Location
 Secure Document Shredding Services in Kennett Square, PA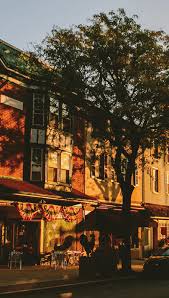 Shredding confidential documents is extremely important and Shred Nations has the perfect method for you. If you are an individual or a company, you can choose between mobile and off-site shredding. You can even choose to watch if you'd like, but either way, you will get a certificate of destruction for your records. We are committed to preventing your private and important documents from getting into the wrong hands, no matter what.
Shred Nations is thrilled to work with the residents and businesses of Kennett Square. We provide reliable shredding and hard drive destruction services that will help you protect your private information and stay in compliance with privacy laws. Fill out the form or give us a call at (484) 451-8457 to receive free, personalized quotes from shredding providers near you. 
Document Destruction Services in Kennett Square, PA
Are you looking for a quick and convenient shredding solution? Mobile shredding is just the service for you. We come to your location, shred onsite, and allow you to witness the entire shredding process. 
Do you have large amounts of paper to shred? Off site shredding will help you tackle large shredding projects with no weight limits. We will pick up your documents, safely transport them to a local facility, and destroy your documents in our huge industrial shredders.
Do you need to dispose of old laptops and smartphones? Hard drive destruction safely destroys your electronic media to prevent recovery of your private information. We physically break down your devices and shred the hard drives into tiny pieces.
Relevant Laws and Regulations in Kennett Square and Pennsylvania
State of Pennsylvania PL. 2014, C.213.51: Requires that confidential records are properly disposed of after being kept for their retention period. http://www.pacodeandbulletin.gov/ 
Health Insurance Portability and Accessibility Act (HIPAA): Guidelines for the healthcare industry and related fields to protect private health information throughout the retention and destruction process.  
The Gramm-Leach-Bliley Act (GLBA): Limits the financial industry from sharing client information to protect consumers. 
The Fair and Accurate Credit Transaction Act (FACTA): Requires businesses to properly dispose of personal information collected in consumer reports.
Get Free, No-Obligation Quotes on Document Shredding Services in the Kennett Square Area
Protect your private and proprietary information from being exposed and misused with Shred Nations Kennett Square. We use permanent disposal methods to keep your information from falling into the wrong hands. Fill out the form or give us a call at (484) 451-8457 to receive free, personalized quotes from shredding providers near you. 
Shred Nations proudly serves these cities throughout the Kennett Square area:
Avondale | Brookside | Chadds Ford | Chester | Claymont | Coatesville | Edgemoor | Elkton | Elsmere | Hockessin | Landenberg | New Castle | Newark | Pennsville | Pike Creek | West Chester | West Grove | Wilmington | Wilmington Manor | Woodlyn