Shred Nations Granada Hills Location
Shredding Services in Granada Hills, CA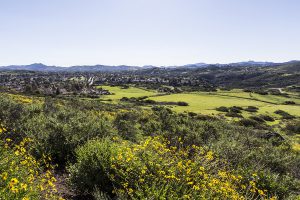 Shred Nations offers all shredding services throughout the Granada Hills area including mobile shredding, offsite shredding, and hard drive destruction. You will have the option to witness the shredding as well to ensure your documents have been taken care of properly. When the shredding is complete, you will receive a certificate of destruction for your records.
If your company or residence is in Granada Hills and you need a shredding project completed don't hesitate to call (747) 444-5116 or fill out the form to receive your FREE no-obligation quote today.
Granada Hills Document Destruction Services
Shred Nations understands how important your companies, your employees and your personal privacy is. Mobile shredding ensures the highest amount of privacy because our mobile shredding truck will come to your location and you can even witness the shredding process.
Whether a small business or a large corporation, outdated documents can easily pile up.
Our offsite shredding service can pick up any number of documents, boxes, and files and take it to an offsite facility and get everything shredded within an hour. Taking a project that could have taken hours or days and turning it into a no-hassle and convenient task.
Even if a hard drive is wiped clean before disposal, private information can still be recovered and accessed. It's extremely important to make sure that all information that is or has been stored is destroyed without leaving a trace for an identity thief to get a hold of. Shred Nations properly destroys hard drives and all electronic data at no hassle to you or your company.
California State Shredding Laws
California Breach Notification Bill (AB-1710) – The California Breach Notification bill expands the existing laws that protect the personal information for California residents.
"California Shredding Law" California Assembly Bill 2246 – California AB2246 protects consumers from identity theft. It requires businesses to destroy customer or tenant records and to make them unreadable or illegible.
Get Free Quotes on Secure Document Shredding Services in Granada Hills Today!
Shred Nations Granada Hills is here to bring you secure and experienced shredding services in Granada Hills. You can get your free quotes in minutes by filling out the form or calling (747) 444-5116 and get your shredding project started today!
Shred Nations proudly serves these cities and counties throughout the Granada Hills area:
Agoura Hills | Anaheim | Beverly Hills | Burbank | Calabasas | Camarillo | Carpinteria | Costa Mesa | Encino | Fillmore | Irvine | Lake Forest | Los Angeles | Los Alamitos | Long Beach | Moorpark | Malibu | Oxnard | Pasadena | Port Hueneme | Riverside | Santa Clarita | San Fernando | Santa Monica | Santa Paula | Pasadena | Thousand Oaks | Ventura | Westlake Village