In The Villages, FL | 11962 Co Rd 101 #302
11962 Co Rd 101 #302
The Villages, FL 32162
Reviews
Support
Text me this address
Other Information
Drop-off shredding at Village Pack n Ship PLUS in the Villages will help you protect your privacy by shredding your checks, credit cards, and bills. You will be charged by the pound.
(352) 750-2777
Paper Shredding Near Me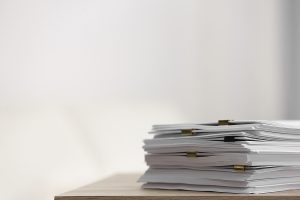 Here at Shred Nations, we connect our customers to the best service provider that fits their projects and needs. There are several service options that we specialize in, including mobile shredding, offsite shredding, hard drive destruction, and electronic destruction.
We pride ourselves in helping thousands of customers every day with their shredding projects. Our providers are vetted, secure, and ready to assist with your documents. Let Shred Nations help speed along your shredding process!
Drop Off Shredding in The Villages
For individuals that have smaller quantities, we have a nationwide directory of drop-off locations to help. Drop-off paper shredding is a convenient and cost-effective solution for your small-scale shredding project. Designed for volumes of 90 pounds or less, drop-off services make it possible to complete low-volume paper shredding with professional service benefits.
For those with larger quantities, who need to witness the shredding, or who have electronic devices, see our extensive service options below. Shred Nations has all the shredding services you need!
How Much Paper Do I Have?
Use our handy tool to find out how much paper you have and what service might be right for you.
Frequently Asked Questions