Shred Nations Bonita Springs Location
Secure Document Shredding Services in Bonita Springs, FL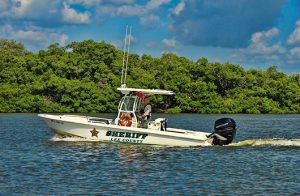 Preventing a breach of personal and private information is ensured by shredding confidential documents. Shred Nations offers a variety of providers and methods to fit the needs of any business, whether it be off site shredding or mobile shred trucks. We also provide certificates of destruction and encourage customers to witness the shredding of their documents. 
Shred Nations Bonita Springs is happy to partner with our shredding providers. We are looking forward to protecting the residents and customers in Bonita Springs from identity theft by offering the highest-quality information protection services.  

Document Destruction Services Around Bonita Springs, FL
Whether you are at home or at the office, mobile shredding can be done. Shred Nations Bonita Springs will bring a mobile shred truck to you and complete your shredding project curbside. This option allows you to witness the destruction of your documents and is the most convenient for busy professionals. 

Off site shredding is for businesses that have large shredding needs. We will handle pick up, transportation, and shredding at an off site facility. 
If you are looking for a service to protect the data stored on your electronic devices, hard drive destruction is the service for you. Hard drive destruction acts the same as shredding paper documents but for you electronics. We accept all electronic devices and use proven destruction techniques that render them unusable and impossible to reassemble. 
Shred Nations Bonita Springs partners with many local shredding and hard drive destruction providers and provides drop off locations in your area. Our vast network provides the ability to match you with the perfect provider to fit your needs. Fill out the form or call us at (239) 317-3507 to get started.

Relevant Laws and Regulations in Bonita Springs and Florida
Florida Statute 501.171: Provides consumer protection by requiring "entities" to notify individuals in the event of a breach in personal information. 
Florida Administrative Code Rule 1B-24: Contains guidelines for scheduling and disposing of public records.  

Health Insurance Portability and Accessibility Act (HIPAA): Requires medical records to be kept for six years after creation or use and then properly disposed of.
The Gramm-Leach-Bliley Act (GLBA): The guidelines for financial institutions on how to manage record retention and supervise the disposal of records.  
The Fair and Accurate Credit Transaction Act (FACTA): Requires businesses to protect against the unauthorized use of consumer information using "reasonable measures" including secure shredding.  

Get Free, No-Obligation Quotes on Document Shredding Services in the Bonita Springs Area
Support local businesses with Shred Nations Bonita Springs. We will connect you to local shredding companies right in your neighborhood. Give us a call at (239) 317-3507 or fill out the form to get your shredding project under way. 
Shred Nations proudly serves these cities throughout the Bonita Springs area:
Ava Maria | Cape Coral | Estero | Felda | Fort Myers | Fort Myers Beach | Golden Gate | Harker | Immokalee | Iona | Lehigh Acres | Lely | Naples | Orangetree | Palmona Park | Tice