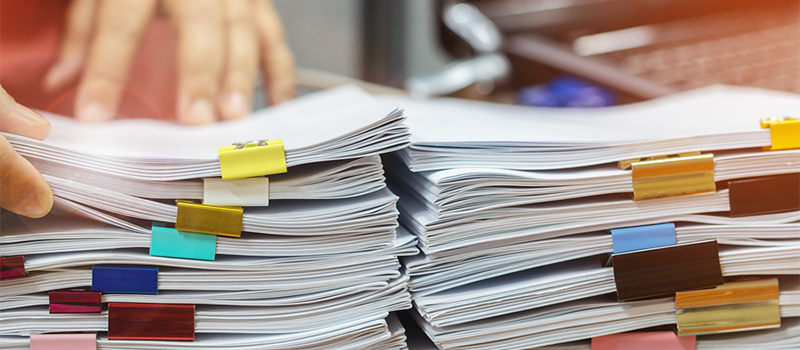 Whenever you need to dispose documents, shredding them first is always one of the best ways to protect information.
Besides security, though, there are also legal requirements to shred student records according to the education-specific FERPA law.
Learn more about what FERPA covers and how shredding can you help you stay compliant by watching the video or reading the transcript below.

Video Transcription
What Is FERPA?
Formally defined, the Family Educational Rights and Privacy Act (FERPA) (20 U.S.C. § 1232g; 34 C.F.R. Part 99) is a federal law requiring schools and other educational institutions to protect the privacy of student information by prohibiting and preventing the disclosure of personally identifiable information in student education records.
According to a FERPA expert after having been the director of the Department of Education's Family Policy Compliance Office for 21 years, LeRoy Booker explains the rold of shredding with student record management, saying that throwing away documents without shredding is a "clear violation" of FERPA.
What's Considered a Student Education Record?
There are a range of student record types affected by FERPA, including:
Immunizations & health records
Financial information
Student transcripts
Student course history
Student disciplinary files
All other personal information
Penalties for FERPA Noncompliance
If any school or other educational institution fails to protect student education records and doesn't meet FERPA's compliance requirements, it risks:
Losing federal funding from the Department of Education
Potentially being denied future eligibility for federal funding plans
Legal actions like cease and desist orders and responsible parties losing jobs
How Shredding Is Used in Student Record Management
Shredding before disposing student records or any other type of information is the most secure way to get rid of outdated records. However, in education it can also provide other advantages for handling student information, such as improving the efficiency of your overall record management.
Shredding as a Cornerstone of Secure Student Record Disposal
Shredding is the safest way to dispose student records, and without it you risk illegal misuse and in turn losing potential federal funding from FERPA noncompliance.
Besides risks of information being misused, when you have student education records shredded, the process also ends with you receiving a formal certificate of destruction.
Secure & Space-Saving: Shredding After Scanning
If you scan student records and adopt a paperless management system, the old paper records should be shredded not only to save space for other more productive purposes, but also to limit the higher chances for a student record to be misused when there are 2 copies verus 1.
What Are the Shredding Options?
You have several choices when it comes to shredding.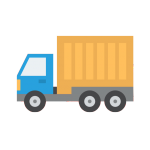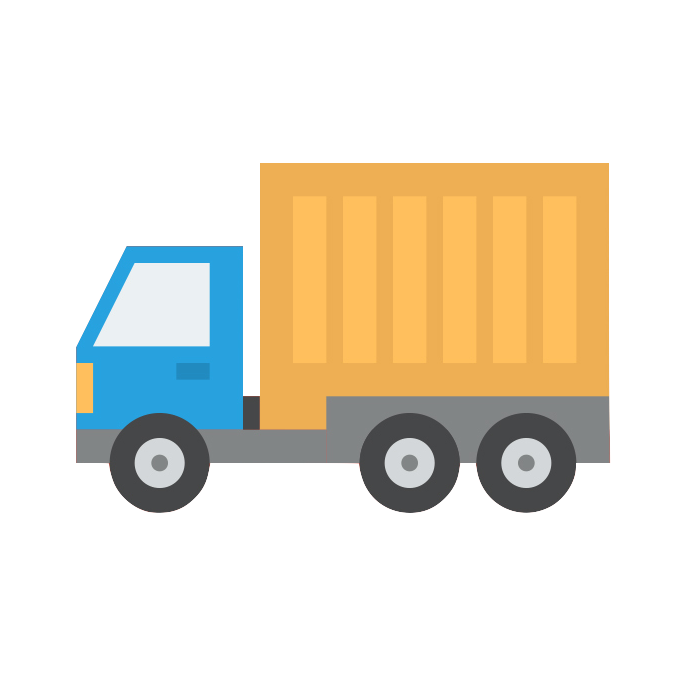 Mobile Shredding
Ideal for projects between 100–300 pounds (3-10 boxes), shred trucks with an on-board shredder come to your location to destroy documents while you watch from the curbside. Afterwards, you're given a formal certificate of destruction for proof of secure shredding and FERPA compliance.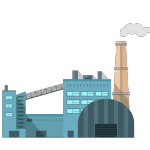 Off-Site Shredding
Like mobile, off-site is designed for larger shredding projects and provides a certificate of destruction. Unlike how mobile shredders will stay to shred on-site, off-site shreddres only stop to pick up documents before taking them to an off-site shredding facility, making off-site faster and in turn cheaper.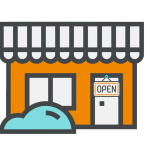 Drop-Off Shredding
When there are smaller shredding projects (usually less than 100 pounds or 4 boxes), the ideal option is to take the student records in to a drop off location. A process of mere minutes, all it takes is to walk in, give your documents, pay, and walk out, wiping your hands of a job well done.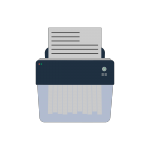 DIY Shredding
Compared to other options, do-it-yourself shredding can be used for any size project but is the slowest by far. With a store-bought shredder, typically only a few pages can be fed into it at a time, and besides time, personal shredders need maintenance supplies and can jam during shredding.
Comparing Cost Efficiency
Between the various shredding methods, different pricing methods are used. While mobile and off-site shredding are flat costs, drop-off and DIY shredding costs scale with project size.
Average Costs:
Mobile Shredding: $100
Off Site: $85–$95 (estimate—no wait at location = lower pricing)
Drop Off: average $1 per pound (locations may vary)
DIY: free up front, but indirect costs including time and labor, supplies, and space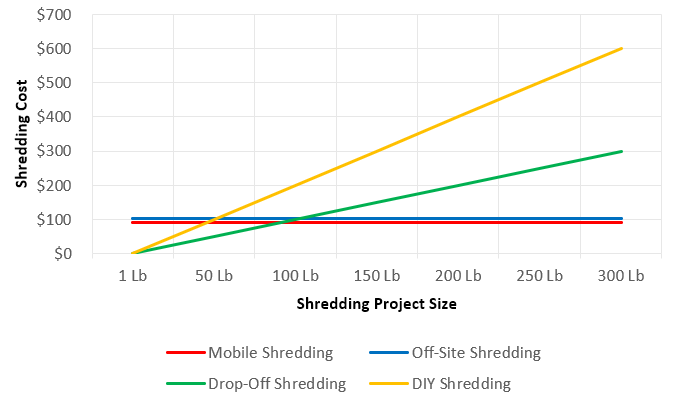 Have Old Student Records to Shred?
Join Boston University, the College of Charleston, the U.S. Department of Education and many other organizations that Shred Nations have helped find secure shredding for student records. To get started, fill out our form or give us a call at (800) 747-3365 for a free no-obligation quote on shredding services in your area.