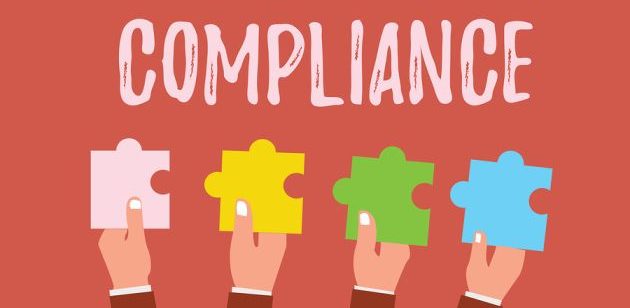 Complying with the law ensures you avoid steep fines, a poor reputation, and other legal troubles. Discover the best tips on complying with document shredding and information security laws at your organization.
Watch the video or read the transcript below to learn more.
Video Transcript
What Legal Requirements Need Consideration?
Ranging from health care to financial institutions and other industries, it's essential to account for laws like HIPAA and FACTA in document shredding policies.
Among others, some of the most important legal considerations include:
Proof of compliance

Security before shredding

Record retention tracking
Providing Proof of Compliance
Laws like HIPAA don't specifically say shredding is the only option for data destruction requirements, but they do require proof of compliance, which shredding services offer by providing certificates of destruction.
What Is a Certificate of Destruction?
Certificates of destruction are formal documents containing detailed information about the paper shredding and ensure the shredding process complied with all relevant laws.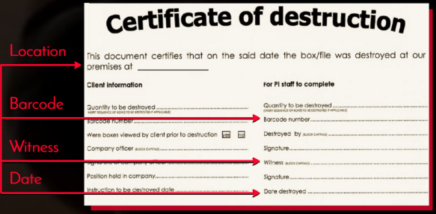 These certificates are provided after shredding and help protect companies in case of legal action or audit by including details like:
Location

Barcode numbers

Witnesses

Date
Safely Store Before Shredding
While shredding is a good way to prevent a data breach, if information can be stolen before it's destroyed, you still run the same risks.
To protect documents while they wait, shred bins are used to securely store papers that are ready for destruction.
What Is a Shred Bin?
Shred bins are used to securely collect documents before shredding in order to help avoid the legal implications of losing sensitive information like patient records.
Some of the main features of shred bins include:
One-way slots to insert papers

Hasps for a locking lid

Wheels for easy transport
Include Retention in Shredding Policies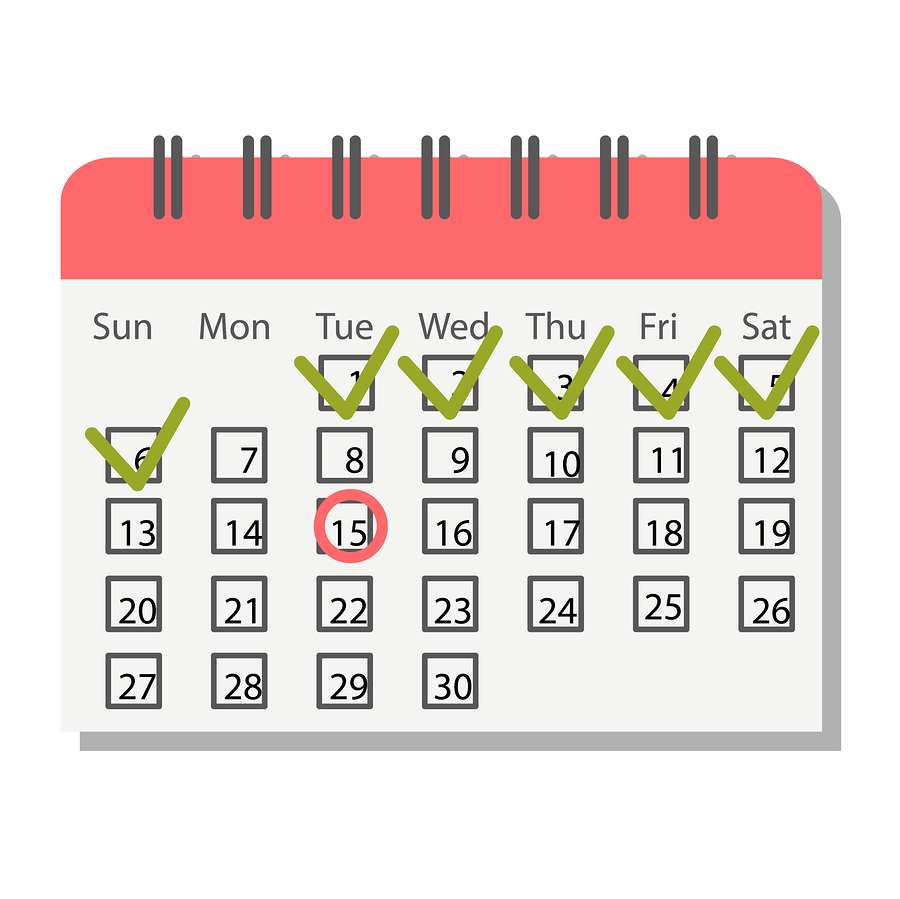 Besides protecting sensitive information it's also important to include processes for tracking retention laws and set specific periods for how long to keep records and when to destroy them.
How to Implement a Retention Program
A number of laws like HIPAA set required retention periods for records and if you fail to comply they also come with steep financial consequences.
To track retention if you keep records onsite one option is hiring a file manager, which although handy, comes with the costs of an employee's salary and space they need.
On the other hand though, there are less-expensive offsite records storage facilities where they not only can provide retention tracking services, but can also shred onsite when retention times are up.
Are You In Compliance with Document Shredding Laws?
Document shredding services help keep offices organized and secure. Need help finding a reliable shredding service provider near you?
Call us at (800) 747-3365 or fill out our form to get free quotes from several secure shredding companies in your area. From onsite to offsite shredding options and more, find a service solution that works for you.