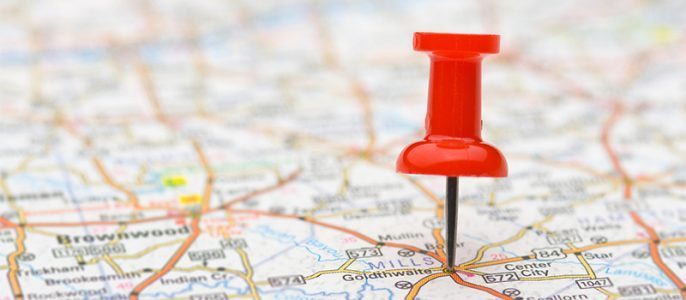 When you are looking for an at-home shredding service, there are a few options—mobile shredding and Ship 'N' Shred. Mobile shredding and Ship 'N' Shred services make shredding documents more convenient.
There may be factors that could indicate the best service option for your needs. It could be the number of documents needing to be shredded or whether the shredding needs to be witnessed. The method varies depending on the needs of the individual.
When to Use Mobile Shredding

Mobile shredding is ideal for projects which weigh around 90 + lbs of paper. The service usually will cost upwards of $130 and will be the most cost-efficient for large projects.
Since smaller services can cost around $1.00 per lbs, projects weighing over 90 lbs can end up being pricey.
Additionally, mobile shredding is a great solution for those needing to witness shredding. There are laws and regulations, such as HIPAA, which require proof of destruction. A great solution is mobile shredding services because they allow for destruction projects to be witnessed.
It is also for those wanting the reassurance of their confidential information being destroyed. Following the shredding, you will also receive a certificate of destruction for your records.
Mobile services ensure complete compliance with any industry regulations in place, including as HIPAA and FACTA. Trusted partners use secure, compliant, and confidential practices throughout the whole shredding process.
When to Use Ship 'N' Shred
Ship 'N' Shred is ideal for smaller projects which may not have a significant amount of documents to shred, but still are needing items to be destroyed. Typically, services cost $30 for a 30 lbs box and $45 for a 65 lbs box, and this makes Ship 'N' Shred the most affordable and convenient option for smaller projects.
While you do not get to witness the shredding, a certificate of destruction is sent to you after the papers have been properly destroyed. This is a good way to maintain records or simply know the documents have been shredded. Ship 'N' Shred is ideal for businesses or individual projects which are not required by law or do not desire to watch the process of shredding.
Ship 'N' Shred upholds complaint practices which meet all industry regulations, such as HIPAA and FACTA. Services remain compliant and confidential during the entire process, so you can rest easy knowing your information is safe.
Benefits of Mobile Shredding
Mobile shredding offers a variety of benefits which other services cannot provide.
Large Projects: Services can handle bulk projects (90

lbs +).
Any Location: The mobile truck comes to your location.
Witness Shredding: You're able to witness shredding happen to ensure complete destruction.
Scheduling: You can schedule the shredding around your time, so services never have to interfere with your routine.
Time: The service professional will haul the papers outside to the truck which will save you time and hassle of managing the boxes.
Benefits of Ship 'N' Shred

Ship 'N' Shred provides unique opportunities for individuals and businesses.
Smaller Projects: Services are ideal and most cost-effective with smaller projects (1 to 2 boxes).
Ship from Anywhere: You don't have to worry about finding a local provider because there are no restrictions on shipping.
Ship Anytime: The only restriction is when your local FedEx drop-off location is open.
Avoid Flat Fees: Normal services provide a flat fee no matter the quantity, and Ship 'N' Shred matches price with quantity.
Have More Questions? Give Us a Call
There are many comparisons to be made for both mobile shredding and Ship 'N' Shred, so consider the project's quantity to better decide which option is best for you. To locate a service provider in your area, fill out the form, use the live chat option, or give us a call at (800) 747-3365 for a free, no-obligation quote, and select the best option for your needs.