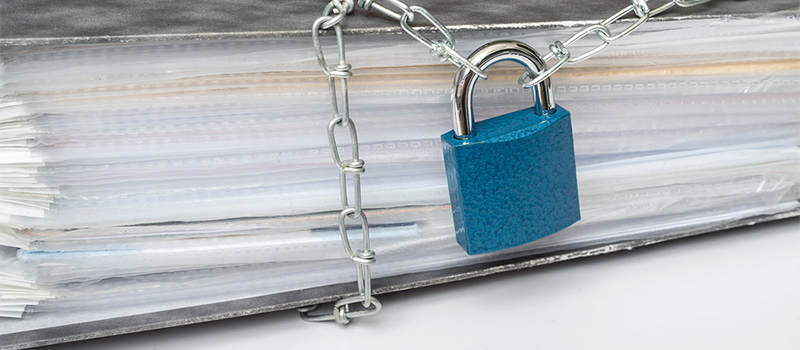 There is an increasing growth of document protection initiatives. This is because the threat of data breach and exposure is growing. Mobile shredding is the perfect solution for for individuals and businesses to destroy confidential information. Additionally, mobile shredding offers multiple layers of security which other methods don't.
Mobile shredding is a service that uses trucks specially equipped with industrial shredders to shred documents at your location. Instead of dropping off or shipping your documents, a mobile shred truck comes to your location. Additionally, it's on your terms because you schedule a time for them to shred. 
Compared to other shredding options like drop off or off site shredding, mobile shredding provides several unique security benefits that set it apart.

Security Benefits of Mobile Shredding
While other methods offer additional benefits, mobile shredding provides a few unique opportunities for individuals and businesses alike. Also, it's the most cost effective option for larger boxes of around 100lbs and up. Additionally, this service is much more than cost friendly because it offers a high level of security.
There are four main ways that mobile shredding is more secure than other shredding methods.
1. Shred Bins Are Emptied Mechanically

With other shredding services, an employee will handle your files during the shredding process. Even if there are locked shred bins involved, someone will eventually need to open them prior to destruction.
However, mobile shredding eliminates any access to your files by other people. This process involves the bins being mechanically lifted and emptied automatically. This ensures no one will have access to your documents before they are shred. This adds an additional layer of protection against theft.
2. You Can Watch the Shredding Yourself
One of the biggest benefits of mobile shredding is you can personally witness the destruction of your old files. The mobile shred truck will lift and empty the bins before starting the shredder right in front of you.
This allows you to witness the shredding occur, and this leaves zero chance in your mind of exposure. Because with chain of custody standards in other services, nothing compares to seeing the process completed with your own eyes.
3. The Certificate of Destruction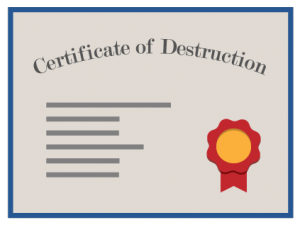 Once the shredding is complete, you will receive a certificate of destruction. This certificate details the where and how of your document shredding process. 
Certifications of destruction verify that your documents were shred. Additionally, you can use it to show compliance with any applicable document destruction laws.
4. Recycling After the Shredding Process
Once the shred truck is full, it takes all of the shredded material to a recycling facility. Here, it's broken down and used for other future paper products. Not only are your document shreds mixed in with hundreds of others, they are also chemically treated and pulped. This renders all information truly gone without a trace.
Need to Schedule Mobile Shredding? Get A Quote Today
Mobile shredding offers layers of security compared to other methods. Not only is mobile shredding convenient, it enables individuals or businesses to witness the shredding occur. Shred Nations can help find a reliable partner near you, and they can help with your shredding project.
Shred Nations partners with thousands of secure mobile shredding services across the United States. Fill out our form, use the live-chat, or give us a call at (800) 747-3365 to start your shredding project. Afterwards, you'll receive a free, no-obligation quote from providers in your area.