While the working landscape continues to evolve, business managers have become increasingly more responsible for their workforce. There has been a substantial growth in the number of remote workers along with the rise of remote teams. In fact, prior to the pandemic, 17% of US employees worked from home 5 days or more per week, a statistic that increased to 44% during the pandemic.
With remote teams a major component of the working world today, here's what changes and how to adjust:
Communication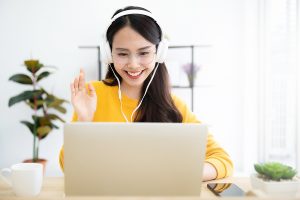 An immediate impact of working remotely is the lack of consistent communication that was established prior to the pandemic. One thing that has changed drastically is how workers, managers, and corporate workers communicate on a daily basis. Make it a priority to check in with your employees as working remotely can be more difficult for certain employees.
Not working alongside other workers in a face-to-face setting makes it harder for some to seek out information without feeling like they're annoying another employee. To prevent a sense of loneliness and isolation while working from home, use a variety of communication tools to help increase engagement. Many companies now use video conferencing applications to create an effective way for employees to communicate in a timely fashion. In some workplace environments, lack of communication can already be a threat.
Location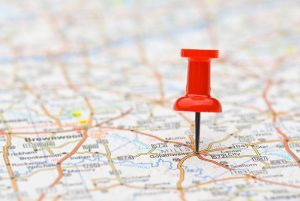 One of the biggest changes from the pre-pandemic era is that employees were once forced to move in order to be close to the office. It's obvious that managing a company-wide work environment is much easier in one centralized location. Some employees have embraced the flexibility of remote work and have moved to a new city or state. It's becoming crucial to provide these employees with the right resources that will allow them to transition seamlessly.
If your company offers relocation assistance in the form of compensation, stipends, or moving expense coverage, consider offering similar financial assistance to your remote employees too. If you're unable to provide assistance in the form of financing, consider assisting your employees with information that can increase their confidence when buying or renting a home.
Here are a few of the types of relocation resources you can provide your remote employees if compensation isn't an option:
Financial literacy: If your employees are looking to purchase a home, oftentimes the financing aspect can be the most stressful. For example, knowing what credit score is needed to buy a house is a critical aspect of the home-buying process, and if your employee's score isn't high enough, it can drastically prolong the process.
Real estate advice: Try matching your remote employees with local real estate agents who are established and can help make the home or apartment search process much easier.
Moving checklist: If your employees are moving into their first home or rental, they might require advice on all the essentials they'll need in their home.
Resources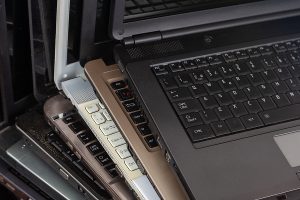 Accessing new tools and technology used to be easy in one location, but now remote teams will need the same amount of technology as they would if they were in-office. In order to carry out everyday tasks, it's critical to provide your remote workforce with everything they need to get the job done. Unfortunately, it's unrealistic to assume that every employee has the newest laptop, tablet, and monitor in order to transfer all of their data seamlessly.
Corresponding to the shift from office life to remote life, different services and systems will be forced to work overtime. One of the most drastic changes is in the document management area of an organization, because every company has data, documents, and records that will need to be safely secured while working remotely. This calls for an increase in prioritizing a document management system, or DMS, as this system will help you maintain compliance, while easily managing and accessing essential records. Unlike collaborating with the IT department in-office, it will be challenging for businesses to be as secure as they were in the past.
Flexibility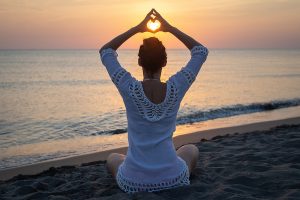 Your management staff has to understand that in the current environment, it's beneficial to be flexible. This calls for reason to reconsider what productivity really means and how your remote teams are responding to changes. The typical punching in for eight hours is out, and traditional 9–5 work hours have become less relevant for many people. Instead, trust your team and give them the freedom to get work done on the schedule that correlates with their lifestyle.
It's important to walk in your employees' shoes, as there are new unforeseen obstacles remote employees must face. Both physical and mental isolation can drag certain employees every week. While distractions can pull them every which way, children practicing home-schooling or other outside forces can create even more chaos. Leadership must prioritize protecting their teams while removing any obstacles that might affect production.
Expectations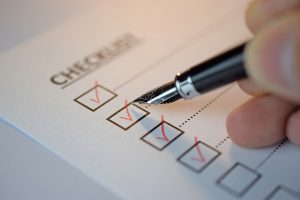 Every manager should create realistic expectations based on several working conditions, such as the number of team members and the number of resources required to make desired results possible. In order to set your team up for success, clearly acknowledge both the tasks and the reasons behind them, and explain to your team exactly how you will measure the progress. This means relaying data, deliverables, and deadlines for each task or project your team is working on.
Usually, the most effective managers use their experience to mentor their employees rather than micro-manage their every move. They also tend to understand the direct differences between the disciplines of leadership and management. Try to consistently review employee production along with the team's production as they correlate to the end goal.
Conclusion
Every business has diverse ways of viewing change and solving problems as they arise. Every solution is easier said than done, which makes them that much more important to implement. Although each requires lots of time, attention, and continuity, your remote employees will thank you for accommodating their needs.
Shred Nations can help you manage your remote team with various document management and destruction solutions. For free, no-obligation quotes, fill out the form to the right, use the live chat option, or give us a call at (800) 747-3365. You will be connected to service providers in your area.