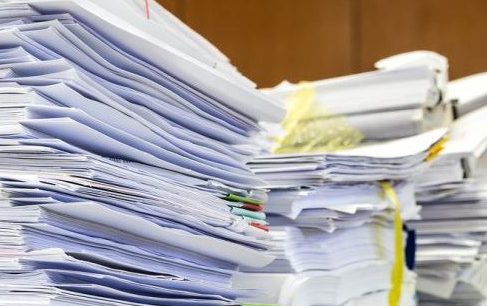 Why Use a Drop Off Shredding Service?
Drop off shredding centers allow individuals to drop off documents that require shredding and pay for secure destruction services based on weight.
Drop off shredding services are usually intended for smaller shredding jobs consisting of less than 100 pounds of paper. But in addition to being an effective shredding method for small projects, there are other advantages to this type of shredding service.
With thousands of drop-off shredding centers throughout North America, drop off shredding centers provide a convenient, and for many shredding projects, an affordable solution for immediate shredding needs.
Drop Off Shredding—Ready When You Are
One of the simplest reasons to use drop off shredding services is convenience.
Drop off shredding services are offered in most shipping and mailing centers, such as UPS Stores. These locations typically have normal business hours and may even be open on weekends and evenings.
You simply find the location nearest you, drive your documents over, and pay to have them shredded based on how much you bring in.
Comparatively, mobile and offsite shredding services have to be scheduled in advance (same day service can be requested, but it may not be available or may charge a hefty fee).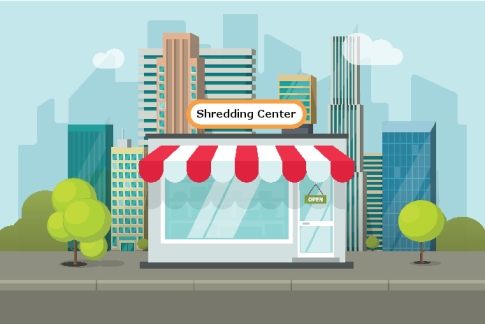 While driving a several hundred pounds of private documents to a drop off center may not be reasonable, if your household or small business doesn't produce more than a few dozen pounds of documents that require shredding at a time, drop off shredding services offer a simple, secure, and convenient solution.
How Drop Off Shredding Services Save Money
Drop off shredding services charge by the pound. The industry average for this type of service is around $1 per pound, but this price does fluctuate widely, so you may want to do a bit of price shopping before stopping by a location.
Most mobile and offsite shredding services charge upwards of $100, so as long as you have less than 100 pounds of paper, drop off shredding services are the most economical option.
If you have between 100 and 200 pounds of paper, get a few quotes on shredding services in your area and make a judgment call based on your priorities.
If speed is your top priority, it may be worth it to spend an extra $30 or $40 on drop off services. But if cost is of utmost importance to you and you are willing to wait for the next available shred truck to stop by and pick up your documents, mobile or off-site services are probably your best bet.
Find the Right Shredding Service for Your Needs
Shredding service options vary widely based on location—Shred Nations will help you find the best options in your neighborhood for your specific project.
Whether you value security, speed, convenience, or cost, we will help you find the right shredding service for your needs.
Call us today at (800) 747-3365 or fill out our form and we will get you several free quotes on mobile shredding, offsite shredding, and drop off shredding services in your area so you can choose which service best meets your needs.