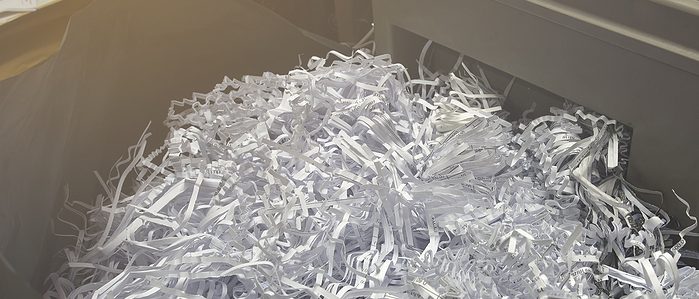 Overtime, papers begin to pile up around the office or home. It's important to shred papers because it eliminates the risk of data exposure as well as reducing the clutter around your space. With papers piling up, bulk shredding becomes the ideal option for disposing of your papers.
Whether you have just switched to a paperless office or just have boxes and boxes of papers, shredding in bulk is the best way to get rid of a lot of papers all at once. Additionally, it's the most cost-efficient method for shredding bulks amount of papers.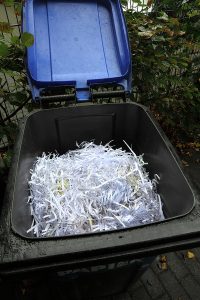 Why Shredding in Bulk is the Cheapest Option
Bulk shredding is a cost-efficient method to get rid of large amounts of paper all at once. Shredding in bulk is ideal for larger projects because as the quantity goes up the costs go down. Bulk shredding comes with two options, including mobile and off site.
The more papers you have the more you are saving. For example, the shredding truck doesn't have to drive around and do 5-10 smaller projects that combined are the size of yours. With a larger project, you save them gas which saves you money on shredding
Options for Shredding in Bulk
Bulk shredding comes with two options, including mobile and off site. These options are already suited for large-scale projects. However, there still may be better for you other the other depending on your project.
Mobile
Mobile services are when a truck comes to your location to shred your papers curbside. These services typically have a flat price of around $100 and are ideal for larger projects of 90+ lbs (3 boxes of more).
An added benefit besides cost, is this is great for those that want or need to witness the shredding occur. This could be for legal reasons or personal verification of destruction.
Off-Site
Off-site services are where a truck comes to your location and picks up your papers. However, they take them to a secure shredding facility to shred the papers off site. Once there, the documents go through an industrial strength shredder for destruction.
These services are usually less expensive than mobile since it saves transportation time for providers.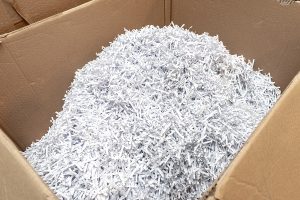 Regardless of the service you choose, all shredding services come with a certificate of destruction afterwards. This is a formal document containing specific information about the destruction process.
The certificate ensures the destruction of paperwork as well as complete compliance with any laws and regulations. Additionally, this shows the documents were securely destroyed, and provides prove in the event of legal action or audits.
Do You Need Bulk Shredding? We Can Help
It's important to securely get rid of papers for security reasons as well as simply removing the clutter around the office. If you need shredding services, Shred Nations can help you with this and make the process as easy as possible for you.
To start the process, fill out the form to the right, use the live chat option, or give us a call at (800) 747-3365. Afterwards, you'll receive a free, non-obligatory quote from providers near you.