Shred Nations Bangor Location
Shred Nations Bangor
499 Broadway
Bangor, ME 04401
(207) 331-4692
bangor@shrednations.com
Hours:
M-F 8:00-6:00
Sat 8:30-4:30
Sun closed
Pricing:
$1.00 per pound
* Pricing is not guaranteed and is subject to change by the individual merchant
 Secure Document Shredding Services in Bangor, ME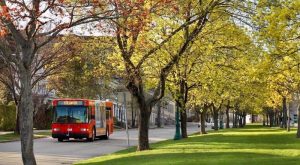 Data breaches are more common than you might think. In 2019, 4.5 billion records were exposed as a result of data breaches. A breach can cost your company thousands in litigation, ruin your reputation, and put you out of business. It can occur as a result of cybercrime, but a significant number of incidents include the theft of paperwork or devices such as laptops and smartphones. 
Shredding and hard drive destruction services can potentially save your business by preventing a data breach. They ensure that no one can access your data or recover your information. Hiring a certified shredding company shows your commitment to safety. Your employees and customers will appreciate the value you place on their privacy. 
Shred Nations is excited to serve the residents and businesses in Bangor with reliable shredding solutions. We offer a wide array of shredding services that can protect your business. Our services are convenient, easy-to-use, and affordable. Call us at (207) 331-4692 or fill out the form to get connected with a shredding company near you.
Document Destruction Services Around Bangor
Businesses and professionals need quick and easy shredding solutions. Mobile shredding comes to your location to complete your shredding onsite. The service takes just a few minutes and allows you to witness the shredding process if needed.
Large shredding projects can be completed with off site shredding services. We pick up all of your documents and take them to a local shredding facility for destruction. You will not have to worry about hauling and delivering your documents to a drop off location. This service has no weight limits or size restrictions.
Laptops, smart phones, and other devices should not be thrown away with the regular trash. Even if a device has been wiped clean, it can contain recoverable data that puts you at risk. Hard drive destruction properly disposes of your devices and shreds the hard drive. Your data will be unrecoverable and safe with our exhaustive destruction techniques.
Relevant Laws and Regulations in Bangor and Maine
Maine Revised Statute §1348: Mandates brokers to notify consumers of a security breach that has resulted in personal information being acquired by an unauthorized person. 
Health Insurance Portability and Accessibility Act (HIPAA):Explains privacy protection and destruction laws for medical records.
The Gramm-Leach-Bliley Act (GLBA): Restricts financial institutions from sharing customers' sensitive information. 
The Fair and Accurate Credit Transaction Act (FACTA): Regulates how businesses protect and dispose of personal client information. 
Get Free, No-Obligation Quotes on Document Shredding Services in the Bangor Area
Shred Nations is committed to protecting information with reliable shredding services. Whether you need to dispose of paperwork or media, we have options for you. Call us at (207) 331-4692 or fill out the form to connect with providers near you. Within minutes, you will receive free, personalized quotes on your shredding project. 
Shred Nations proudly serves these cities throughout the Bangor area:
Bar Harbor | Belfast | Brewer | Bucksport | Camden | Ellsworth | Fairfield | Hampton | Hermon | Lincoln | Old Town | Orono | Skowhegan | Waterville | Winslow