Shred Nations Ashburn Location
Secure Document Shredding Services in Ashburn, VA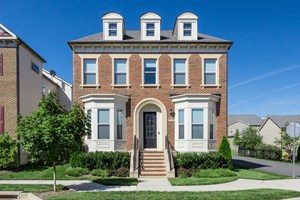 Identity theft is more common today than ever before. It's not just credit card information that can be misused; any personally identifying information can put you at risk. Names, addresses, financial information, and identification numbers can be used by criminals to commit fraud. Documents like bank statements, bills, mail, and anything else containing personal information should be shredded prior to disposal. 
Shredding is an affordable way to protect your information. Shred Nations Ashburn makes it easy to complete your shredding and make it a part of your regular routine. We offer a variety of services to safely dispose of your documents and media without putting your information at risk. We partner with local shredding companies that are certified and reliable. 
We look forward to serving the community of Ashburn with our high-quality shredding and hard drive destruction services. Contact us by calling (703) 537-5648 or filling out the form to begin shredding services right away. We will send you free, no obligation quotes from shredding providers within minutes. 
Document Destruction Services Around Ashburn
Mobile shredding is a shredding service that completes your shredding at your location. We will come to you with a mobile shred truck equipped with powerful shredding equipment. Your documents will be dumped directly in the shredder and destroyed completely before the truck leaves your site. You may witness the shredding process to verify the proper destruction of your information. 
Off site shredding is an excellent shredding service for businesses with a high rate of paper waste production. Ideal for shredding projects of 300 pounds or more, we will pick up all of your documents and transport them to a shredding facility for destruction. This service has no weight limits, allowing us to tackle any project, no matter how large. 
Hard drive destruction is an electronic disposal service that shreds the hard drive from your devices. Physical destruction of your hard drives ensures that your information cannot be recovered and misused. Our destruction experts will break down and dispose of your electronics in compliance with the EPA and recycle all raw materials. 
Relevant Laws and Regulations in Ashburn and Virginia
Va. Code § 2.2-2009 (F): Increases the security of electronic information to prevent unauthorized use, intrusions, and other security threats. 
Va. Code § 42.1-85: Regulates the use of proper record management systems and permanent destruction methods like shredding. 
Virginia Public Records Act: Creates guidelines for businesses to manage and preserve public records in a uniform way throughout the Virginia Commonwealth. 
Health Insurance Portability and Accessibility Act (HIPAA): Protects private health information by requiring safe maintenance and destruction of health records. 
The Gramm-Leach-Bliley Act (GLBA): Mandates financial institutions to inform clients on how they will handle their personal information. 
The Fair and Accurate Credit Transaction Act (FACTA): Protects the information found in consumer reports.
Get Free, No-Obligation Quotes on Document Shredding Services in the Ashburn, VA Area
Shred Nations can dispose of your documents with a one-time purge or ongoing shredding services. Reoccurring services help you keep up with your shredding needs, while also reducing costs. We have many frequency options to fit your specific needs. Call us at (703) 537-5648 or fill out the form to learn more and receive free quotes from providers near you. 
Shred Nations proudly serves these cities throughout the Ashburn, VA area:
Centreville | Chantilly | Dulles | Fairfax | Gaithersburg | Germantown | Herndon | Leesburg | North Potomac | Oakton | Potomac | Reston | Tysons Corner | Vienna | Wolf Trap