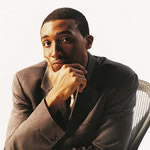 Before choosing a shredding service you must consider what your company is shredding . Are you looking for a one-time document shredding service to clean out your office or are you looking for someone to handle personal and confidential information that should be shredded regularly?
Per the FACTA disposal rule, company shredding has been required since the beginning of June 2005 in virtually every office.
Categories of documents that need to be shredded
To start out, think about what types of records you need to manage, and then let us help you find the document shredding service that fits what you need. Most of the paper in your office falls into one of the following categories:
Official Business Records
These records are typically stored and archived for three to seven years depending on the type of record. Once per year, the recently ended fiscal year's records are stored and the "expired" records are destroyed or "purged."
The quantities involved in an "annual records purge" are large and the best alternative is a shredding company with a high volume shredder located at a shredding plant. Boxes are picked up the shredding company and either shredded with a mobile truck or taken back to a plant for shredding. Both give you a certificate of destruction after your material has been destroyed.
Secondary Records
These are the records that individuals retain in their desks or file cabinets. Typically they include records that have something to do with the performance of their specific, assigned job. These records historically have proved dangerous to companies. The records do not get destroyed on any specific schedule and the record holders, for reasons known only to them, often produce information for the opposing side in legal disputes.
This material should be collected in shredding bins placed around the office. On a pre-scheduled basis a shredding contractor will empty the shredding bins and destroy the material inside. The shredding can be done with a mobile truck or taken back to a plant for shredding. Both give you a certificate of destruction after your material has been destroyed.
Daily business records
Historically, for most companies, all of this information went into the trash. Beginning in June 2005, FACTA requires anything having individually identifiable information must be properly destroyed.
This material should be collected in and destroyed in the same manor as your secondary records.
The type of document can dictate the way it's shredded
The type of material you have will help determine the type of shredding you need. Negotiable instruments should always be shredded where you can witness the shredding and inspect the shreds. All other types of material can be shredded with a mobile truck or at shredding plant based on your price and security sensitivity.
How should I shred these documents?
There is no compelling legal reason to choose either mobile shredding or plant based, off-site shredding. As of the writing of the article there is no current law that requires you to use a mobile shredder. Yes, that includes HIPAA, FACTA, GLBA and the Privacy Act. What you do need for help with compliance for these laws is a certificate of destruction which both provide.
The decision between mobile shredding and plant-based shredding really depends on your comfort level and how much you are willing to spend. There is an undeniable comfort level gained from seeing the shredding truck do its work. However, if you are not going to invest the time to witness the shredding when they come, then the additional cost might not be worth it for you.
Choosing a Shredding Contractor
Once you have chosen how you want your shredding done it is time to pick a contractor. Here are 10 things to find out about any potential shredding contractor:
Certifications – Is the contractor certified by any organization? NAID AAA certification is the most well know and respected in the industry today. Most shredding contractors have excellent security practices but a NAID certification lets you know they have been audited by a third party to verify it.
Service time – What is their average service time? If you need service in one or two days you need to make sure they can provide that scheduling. Do you need off-hours or weekend pickups?
References – Ask for and check their references. Be sure to check local review sites and social media to see what other customers have said about each contractor.
Type of shred bin – If you need recurring service, what type of shredding bin do you need or want? Ask what type of shredding bins do they provide? Are the bins provided free or will you need to lease them?
Lock Security – If they provide you with a bin make sure you are getting a unique key or combination. Many contractors use locks with identical keys to your competitors.
Additional services – Do you need a shredder that can also handle computers or products?
Empty boxes – If your material is in boxes you need to ask if they can take the boxes with them to be recycled.
Recycling – Do they recycle what they shred?
History – What is the contractor's experience with shredding and document management? How long have they been doing business in your area?
Pricing – How do they charge for their service? Are the any additional charges you should expect?
Get Free, No-Hassle Quotes Today!
Shred Nations specializes in helping you find the shredding contractor that that's right for your businesses regardless of the size of the job. If you're looking for a quote on document shredding services, please fill out the form to the right, or give us a call at (800) 747-3365.
Within minutes of receiving your request, you will receive quotes from experts in your area to help you select the contractor that fits your situation and your office best.