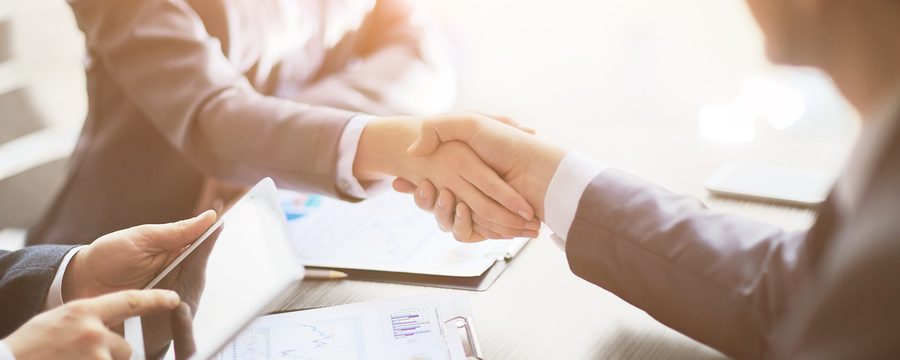 Finding ways to increase revenue and sustain growth is a major challenge for companies at every stage in the business lifecycle. As shredding companies expand and look for ways to grow, there are several strategies they can pursue to achieve their goals.
One of the fundamental ways to increase revenue is to obtain new customers and grow market share, and two key ways to increase your current customer base include:
Invest in marketing efforts for the services you offer
Absorb/acquire smaller companies and pick up the customers they already serve
Acquisitions are risky and can result in gains or losses for both the buyer and the seller, but acquisitions that benefit both sides of the table do exist.
As the document shredding industry is experiencing a high volume of mergers and acquisitions, it's important to consider what your company could gain from this phenomenon.
Here we offer tips on how to make the most of an acquisition, highlighting the qualities companies looking to acquire are seeking.
The Benefits/Downsides of Being Acquired
An acquisition can happen to a company in poor standing or to a company in good standing.
A company losing its traction may make a calculated decision and conclude that being bought out is the only way to save themselves. But a thriving company may also find the benefits of being acquired outweigh the costs of operating the business on their own.
Determine the costs/benefits of an acquisition of your company. Understand that while there is potential to gain from an acquisition, you must also consider the risks of being acquired, and make a decision that works for your shareholders, your employees, and your customers.
What are the Goals of the Purchasing Company?
If you decide that being acquired makes sense for your business, your first step is to understand what the major players in the shredding industry are looking for.
There are several goals of the companies looking to purchase assets from other organizations. Right now the consolidators of the shredding industry are mainly looking to:
Increase their customer base

Increase their current market share

Enter new markets (nationally and globally)

Expand the types of services they offer

Work alongside local companies with a strong foothold in a certain community
Characteristics that Make a Company Ripe for an Acquisition
Knowing how you provide value to a larger shredding company will help you determine if your business is ripe for an acquisition.
There are several distinct trends we have seen in recent shredding industry acquisitions. Answer these questions to help determine how attractive you are to the shredding industry's major players.
1.  What assets do you hold?
Entire shredding and records management companies have been bought out (including vehicles, facilities, employees, and customer assets) via stock transactions and resulting in companies becoming wholly-owned subsidiaries. If you hold value in every aspect of your company you may be able to make a huge sale.

Asset transfers of only relevant aspects of a company are less common, but you may be able to leverage a purchase of:

activities only pertaining to a certain service

activities only pertaining to a certain market

a new type of customer (i.e. small scale customers)
2.  What services do you provide?
We have seen several acquisitions that aid the purchasing company in establishing related service options, i.e. electronic data security services. Large paper shredding companies have the overarching goal of promoting information security across the board—if you offer a service that aligns with their strategy you may be ripe for an acquisition.
3.  What areas do you service?
Several recent acquisitions sole purpose has been to

expand market share

resulting in the domination of a certain market. In a highly competitive marketplace, the easy answer for larger companies can be to buy out their competitors customers.

If you serve a market that your buyer doesn't have a foothold in, they benefit by obtaining your customers along with the knowledge you have of the area (think service routes, and knowledge of local suppliers and distributors). The desire to

expand to new markets

has been a huge driving force in many recent shredding industry acquisitions.
4.  Are you an established and trusted name in your region?
A common theme among recent acquisitions has been partnering with or absorbing shredding companies that already have strong customer relationships in their main territories. You are most valuable when you have a strong, loyal customer base that an acquiring company can rely on.
5.  What do your forecasts look like?
Having a solid projected revenue and a clean business plan is key. We have seen acquisitions in the billions when there is data and evidence supporting that the purchase will benefit the buyer in the long run.
You'll need to determine if you only want to let go of a limited number of assets or if you are willing to be completely absorbed by another company. Both types of acquisitions offer benefits—it simply depends on the current state of your company and its future goals.
Getting Acquired vs. Managing Growth
Depending on where your company stands, it may be advantageous to get acquired by a larger company, or you may be in a position to expand your customer base and continue growing your company under the current management structure.
If you're looking to grow, Shred Nations provides sales ready referrals to help you gain new business. We do the marketing legwork and send you customers who are ready to use your services right now.
The growth our customers experience has proven to be extremely beneficial, and nearly half of the recently acquired companies in the industry have worked with Shred Nations to build up their business.
Whether you are ready to continue growing your business on your own or if you see the most potential in an acquisition, always put the customer's needs at the forefront of your decision making and stay true to your company's vision and strategy.