Data Destruction Services in Anaheim and Southern California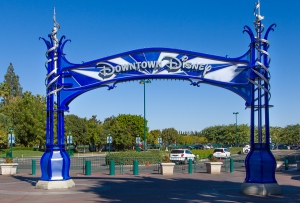 The only way to completely destroy any data from electronic media is to physically destroy the product.
There are several techniques employed by data destruction companies across Anaheim that utterly destroy electronic media.
Electronic media is often overlooked as a source of leaked information, but it's just as easy for criminals to steal from electronic sources as from paper sources.
Our partners have been in the industry for years and know how to handle all types of electronic media, including:
Credit and Debit Cards
USBs
X-rays
Hard Drives (rotational, magnetic, and solid state)
CDs and DVDs
Scanners
Shred Nations Anaheim will connect you to the most thorough data destruction companies in Southern California. Call us at (714) 783-9452 to get your project started.
How Does Data Destruction Work in Anaheim?
1.       Receive a free quote today by calling us at (714) 783-9452 or filling out the form on the right. We will quickly connect you to several local providers so you can choose the optimal service for your project and budget needs.
2.       Choose the service option that best suits your needs, and you can choose from several methods of destruction. Our providers allow you to mail in your electronics, drop them off at a secure, designated location, or have them pick up your products from your location.
3.       Once your media has been destroyed, the pieces will be separated and recycled.
How Secure is Electronic Media Destruction in Anaheim?
Data destruction companies in Anaheim must comply with the rules set forth by the National Security Agency and the Department of Defense. Once your provider completes your shredding job you will receive a certificate of destruction verifying that the process was done thoroughly and according to all California and federal information security laws.
Get Free Quotes on Electronic Media Destruction Services in Anaheim
Our network of data destruction service providers have years of industry experience and use several high-tech techniques for total data destruction. If you have data that needs to be securely and thoroughly destroyed, Shred Nations Anaheim can help.
Call us at (714) 783-9452 or fill out the form on the right for free quotes from reliable service providers near you. We understand the pressure businesses are under to keep private information safe, and we will help you choose the best shredding service option for you.
Shred Nations Anaheim Location
Shred Nations Anaheim
751 S Weir Canyon Rd #157
Anaheim, CA 92808
(714) 783-9452
Email: anaheim@shrednations.com
Our hours of operation are Monday-Friday from 9:00 AM to 6:00 PM, Saturday from 9:00 AM to 4:00 PM, and Sundays 11:00 AM to 3:00 PM
Shred Nations is proud to serve Anaheim and these nearby cities:
Aliso Viejo | Costa Mesa | Huntington Beach | Irvine | Laguna Hills | Laguna Niguel | Lake Forest | Mission Viejo | Newport Beach | Orange | Santa Ana | Tustin | Ladera Ranch