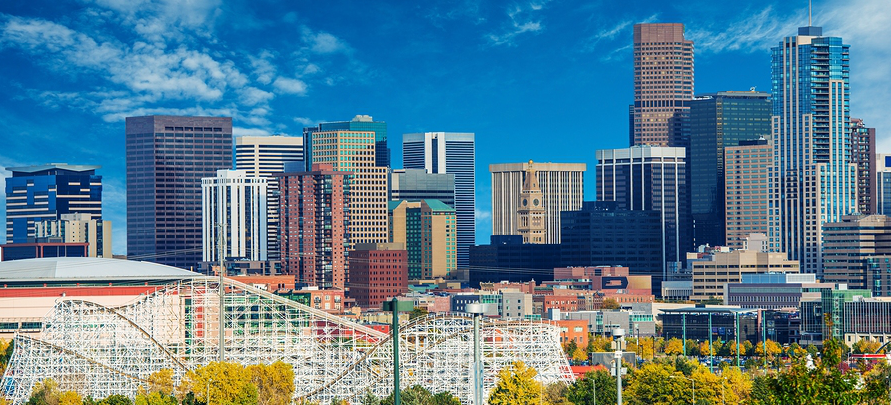 Standing true right at the foot of the Rockies, there are many different ways to keep yourself entertained in the big city of Denver, including hiking, camping, rock climbing, as well as skiing and snowboarding during the winter season. There is also plenty to see within the city itself, such as the Denver Zoo, the Denver Botanic Gardens, the Downtown Aquarium, multiple breweries, the Elitch Gardens theme park, and the list goes on and on.
The population in the city continues to grow each year, with a seemingly endless stream of tourists coming through the city to explore and enjoy its wide variety of attractions. With so many locals and tourists running around Denver on a regular basis, there is always a need for shredding services to ensure the protection of private information.
Shred Nations Denver provides data disposal services to those throughout Denver and the surrounding areas. If you are in need of a shredding service no matter where you are in Denver, we can get you connected with contractors that will be able to complete your project quickly.
Secure Shredding Services Throughout the Denver Area
Mobile Shredding in Denver – Would it make you feel more comfortable being able to witness the destruction of your sensitive materials? Our mobile shredding trucks will come right to your location, completing your project in minutes right before your eyes!
Denver Offsite Destruction Services – At an offsite destruction facility, our industrial-sized shredding machines can handle thousands of pounds of paper. If you have a large volume of materials to be shredded, an offsite shredding service will take care of the work for you!
Denver Electronic Media Shredding – When it comes to your digital files, it is important to not only erase your data from your electronic devices, but to ensure that there is no way for the data to be recovered. Turning your electronic media into bits and pieces will ensure that your information will never be seen again!
Applicable Colorado State Shredding Laws
With fraud and identity theft becoming more prominent within today's society, it is important to make sure that your information is being handled securely. Here are some relevant Colorado state destruction laws:
Colorado Revised Statutes – Title 24 – Article 80 calls for the retention of specific records as well as the proper disposal of such records once they are no longer of use and their required retention period has expired.
Colorado 6-1-713 – The Colorado Consumer Protection Act requires businesses to implement a policy for the proper destruction of documents containing an individual's private information.
Colorado Records Retention Schedule – The Municipal Records Retention Manual describes the required retention period for each specific type of document.
Here at Shred Nations, we understand the importance of protecting your personal information. Our contractors are required to comply with all Colorado State laws regarding the proper disposal of sensitive information, as well as federal laws such as FACTA and HIPAA.
Receive a Free, Personalized Quote on Shredding Services in Denver Today!
Regardless of where you are in the Denver and surrounding areas, Shred Nations can help you with your destruction needs. From Castle Rock all the way up to Fort Collins, we offer secure shredding services, competitive pricing, and we can connect you with reliable shredding contractors that will handle your project securely.
For more information or to get your no-obligations shredding quote, simply fill out the form to the right or give us a call at (303) 578-1160. Our team of professionals will be able to answer any further questions and will help to find you the best shredding companies for your unique needs.
Within minutes, you'll be contacted with a list of competitive quotes from shredding companies within the Denver area for your destruction project.
Our business hours are Monday-Friday between 7:30 AM and 6:00 PM, and on Saturdays from 8:30 AM to 4:00 PM, MST.