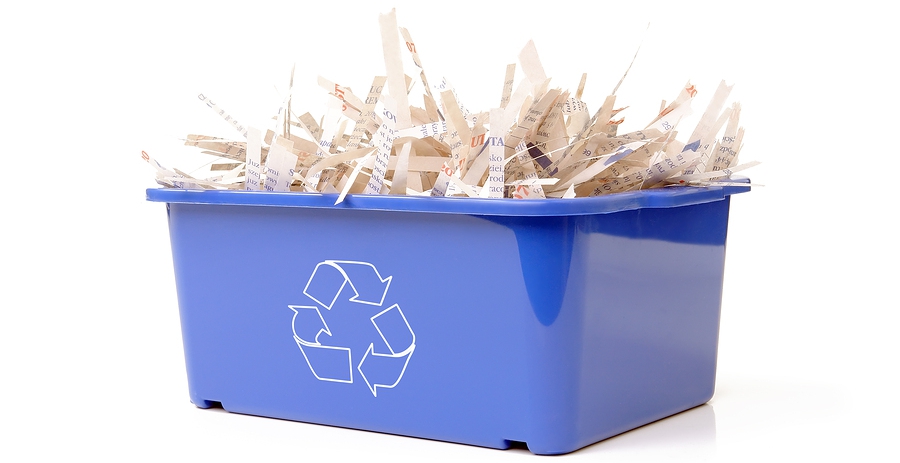 Utilizing a paper shredding service can not only help protect your confidential information, but also make a positive impact on the environment.
Let's start with a look at som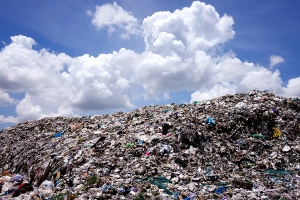 e startling statistics.
Paper Recycles reports that since 1993, the paper recovered by recycling has significantly increased year after year (from 35.5 million tons to 52 million tons in 2015). However, there was still 21.7 million tons of paper landfilled in 2015.
Even though that is a drastic improvement on paper recycling, there is still plenty of work to be done.
Mashable estimates about 10,000 sheets of paper used by a single office worker every year! That's about a hundred pounds of paper for every office worker, every single year.
Using electronic forms and going paperless when possible is a great way to start the process in producing less waste at your workplace. There are times, however, when hard-copies are necessary or even required by law.
In many of those cases, your documents need to be properly destroyed to avoid any legal ramifications.
A paper shredding service will not only protect your company from data breaches and identity theft, but also recycle the shredded remains so that you can declare your company an eco-friendly entity.
Converting to a greener, more environmentally-friendly office has three immediate benefits:
Your business saves money by going paperless when possible

You help make a positive impact on the environment

Your company is recognized as environmentally-friendly, thus attracting more business from eco-friendly conscious customers
You can save money while you help save the environment.
It's a win-win!
Shredding Services Help You Recycle

The main reason to work with a paper shredding service is to properly destroy any documents that can possibly contain sensitive or private information. It keeps your company and clientele information safe.
Following this practice can also potentially keep your company from being liable during data breaches.
Certain industries, such as legal and medical, are required to follow this document destruction protocol by law.
If your company doesn't regularly shred documents, where does it go?
Chances are, the documents are in both the trash and recycling bin.
Paper shredding services not only shred all your documents to keep your information safe, but recycles the remains to be turned into new paper.
You can guarantee that every sheet of paper that is passed along the shredding process will eventually be made into new paper.
Can your business say the same about the papers that go through your office?
Probably not.
Office Practices to Stay Environmentally Friendly
Placing recycling bins is the ea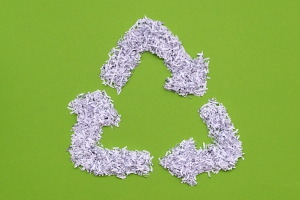 siest way to start an environmentally friendly work space.
If your office is not using recycling bins around the office, big changes need to be made immediately!
Make sure to place them everywhere, in plain sight, so that they are convenient and accessible. One recycling bin next to every single trash can in the office will make the chocie to recycle that much easier for your employees.
Once that step is accomplished, determine which papers need to be properly destroyed and which can simply be thrown away.
Offsite shredding services are a great option for businesses that accumulate a lot of papers and need to get them shredded. These service providers will leave locked bins at your office to store your confidential documents until they are ready to be picked up at your scheduled preference, then transported to a secure, offsite shredding location.
Another option is to gather all those documents and schedule a mobile shredding service. With this option, a local service contractor will come to your location with a truck that is equipped with an industrial shredder. All your papers will be shredded onsite while you watch.
Both service options always make sure to recycle all your papers once the shredding is completed.
Many companies are now shifting towards a "shred all" policy.
In order to eliminate the chances of your employees accidentally leaking a sensitive document, all papers are sent to the shredder so that there is no guesswork on what to shred and what to throw away.
In either case, keep your office green by making sure that all your documents are recycled after shredding.
Use a Shredding Service and Keep Your Business Environmentally Friendly
Shred Nations is your key to finding an environmentally-friendly solution to your office paper usage while simultaneously keeping your information safe.
We are partnered with local contractors all around the nation that can perform your shredding for either your home or office. Get the security and convenience of a document shredding service while supporting local businesses in your community!
To get started, give us a call at (800) 747-3365 or fill out the form on the right. Within minutes, you will receive free, no-obligation quotes from multiple service providers in your area.