The reasons to shred personal information are plentiful. Cases of identity theft and data breaches are on the rise, as 2014 saw $16 billion stolen from 12.7 million U.S. identity fraud victims, and 2015 saw the second highest amount of data breaches on record since 2005.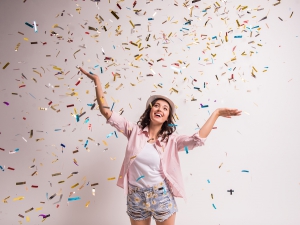 Plus, for many people shredding is about more than keeping private information safe—it's fun. There is a sort of cathartic release that comes with completely annihilating your files and shredding them to bits.
But when it comes to shredding at home, nothing ruins the fun more than your shredder breaking down mid-shred. Personal home shredders are known for their poor quality, low capacity, and cheaply-built framework. So what can you do?
Your first instinct may be to try to rent an industrial shredder—but that may not be the best solution.
What Is an Industrial Shredder?
Industrial shredders are capable of destroying 20,000 pounds of paper an hour. A standard bankers box full of paper typically weighs in at 30 pounds, so an industrial shredder is ripping through slightly more than 650 boxes of paperwork an hour—or 11 boxes a minute. For a frame of reference, the average home shredder can tackle 4–10 pages (maybe) of paper at a time.
Industrial shredders are impressive, but probably unnecessary. Shredding companies utilize industrial shredders so they can shred thousands of papers from several homes and businesses simultaneously. But for one home or office job, even if you have 50 boxes of paperwork, industrial shredders are a bit overindulgent.
How Do Shredder Rentals Work?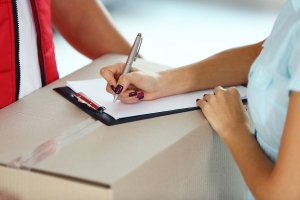 Renting an industrial shredder comes with its fair share of tribulations.
The process itself is fairly easy—a shredder rental company will drop off a shredder at your door, and pick it back up on the specified dates.
However, hidden fees are not uncommon. Flat fees are typical, but there are often additional pickup and drop off fees, and if you aren't gentle with the shredder while it's in your possession, you may be charged for damages or overuse.
Depending on where you live, most rentals cost around $100-$200 a week. However, when you calculate the hourly wage of your own employees who have to take the time to feed paper into the shredder, plus the time they spent diverted from their normal duties, it can add up quickly.
Industrial shredders will shred a lot of paper, but this inevitably leads to a big mess. When you rent a shredder to use at your location, you are responsible for cleanup. Plus, many recyclers do not recycle shredded paper unless they get it baled from a shredding company, so you won't be able to recycle your shredded bits.
Renting a shredder allows you to choose the capacity and power of your shredder. Some of the cheaper options available for rent require you to remove all staples and clips before shredding, which is extremely time consuming. And if you elect to rent a high-quality, secure shredder that produces a really small shred size, prices will be higher.
What Are My Other Options?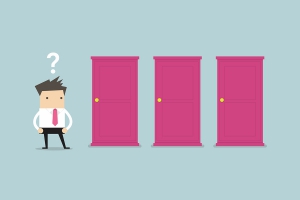 If a personal paper shredder won't do the job and a rented industrial shredder is too complex, you have other options.
Mobile Shredding is a perfect in-between option for mid-sized jobs. It's similar to renting an industrial shredder but with a few advantages.
This service sends a truck equipped with a heavy-duty shredder to your location. The papers are shredded on-site and the mess is contained in a secure compartment of the truck. You watch the entire process, but don't have to do any work or cleanup. This type of service averages around $100.
Drop Off Shredding is a service designed for smaller jobs. Shred Nations has over 2,000 drop off locations across the country in almost every major city. You simply gather your files, take them to one of our secure locations, and they shred everything for you.
Drop off services cost on average $1 per pound, and are ideal if you have 3 boxes (90–100 pounds) or less of papers to shred.
Need an Alternative Way to Shred Your Files? Shred Nations Makes It Easy and Affordable!
Home shredders are cheaply built while industrial shredders provide too much power and can be messy and inconvenient, but shredding personal information is still a necessity. Shred Nations partners with local shredders across the country to help people and businesses in need of shredding find the best and easiest solution for their volume and budget.
From drop off locations to onsite and offsite services, our contractors will help you keep your private information private at an affordable rate. Call Shred Nations at (800) 747-3365 or fill out the form on the right for free quotes on shredding services near you. We work hard to keep you safe, and look forward to working with you!