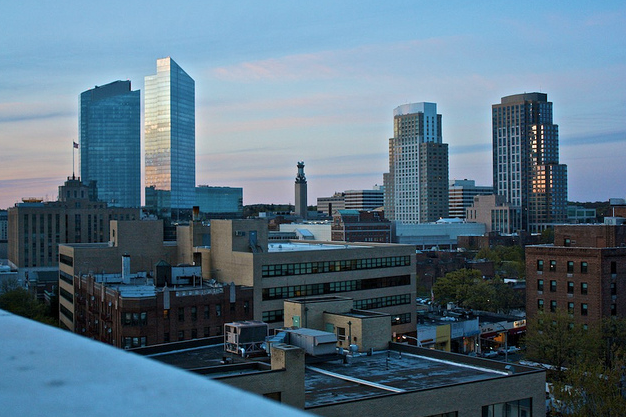 Less than a half-hour's drive from the Big Apple itself, White Plains New York offers a pleasantly unusual combination of small-town culture with all the closeby convenience of the big city for its tourists and citizens alike.
With over eight million inhabitants in a bustling metropolis like New York, the need for reliable shredding services is high.
But no matter your location, budget, and project size, Shred Nations White Plains can provide safe and secure shredding services throughout White Plains and surrounding New York area.
Whether you are in need of a one-time shredding purge, or instead looking to set up monthly, bi-weekly, or even weekly scheduled shredding, Shred Nations White Plains strives to meet the individual shredding needs of each and every one of our customers.
Shredding Services Offered by Shred Nations White Plains
A safe and convenient White Plains mobile shredding truck can come to your home or office curbside, securely shredding all your documents on site as you watch.
Ideal for our customers needing large-scale shredding services, offsite shredding services pick up your documents at your location, safely transporting them to a secure Shred Nations offsite shredding facility.
In a growing world of digital technology, protecting your electronic files and media is all the more important. With Shred Nations' hard drive shredding and electronic media destruction services, your no-longer-needed digital files can be completely destroyed, rendering them completely unrecoverable to identity thieves and corporate spies.  
Relevant Shredding Laws and Regulations in New York
New York State Privacy and Shredding Archives Laws – Local and state government records are required to have a retention and disposition schedules for how long they should be kept and stored before being safely shredded and destroyed. Also outlines schedules for non-governmental records and information.
New York Information Security Breach and Notification Act of 2005 – This act requires that all business entities must inform any involved customers and individuals in the event of a breach of data security which results in a loss of personally identifiable information.
Receive Free, No-Obligation Quotes on Shredding Services in the White Plains Area!
Shred Nations White Plains offers our safe and secure document shredding services throughout the greater White Plains area. We strive to connect you with the top New York shredding contractors who can get your documents shredded quickly and affordably.
Whether you need an electronic media destruction service for your digital files, or one of our mobile or offsite shredding services for your paper documents, Shred Nations is your solution. To learn more about any of our available services, just give us a call at (914) 259-8937, or simply fill out the form to your right to request free shredding quotes today!
Our normal operating hours are Monday—Thursday from 8:30AM to 7:00PM, Friday from 8:30AM to 6:00PM, and Saturday from 9:00AM to 3:30PM, EST.