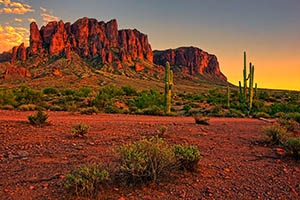 Shred Nations Scottsdale has secure shredding solutions for businesses and homeowners throughout Scottsdale and Arizona. Let us help you to find the ideal shredding service to match both your needs as well as budget. Our document and data destruction services include:
We find local shredding providers near you and provide you with free quotes for the specific services you need. Shred Nations Scottsdale is your one stop shop for pricing out the competition.
Document Shredding and Data Destruction Services Available All Throughout the Scottsdale Area
For businesses handling highly sensitive or confidential documents, you may be required or feel more comfortable personally witnessing the shredding of your documents. Luckily, with our mobile shredding services, have a mobile shredding truck come to your home or business in Scottsdale and shred your documents onsite while you watch.
With offsite shredding, a shredding truck will come directly to your location, picking up your documents in locked shredding bins before taking them to a secure offsite facility to be shredded. Offsite shredding services tend to be the most cost-effective solution for large-scale shredding, as the shred truck doesn't need to stay on-site to complete the shredding. Once your service is complete, you are provided a formal certificate of destruction to guarantee your service was handled securely. 
Be wary of the years of past information that old computers and other electronics may still contain. To keep sensitive old information out of the wrong hands, we offer secure hard drive shredding and electronic media destruction services for any of your old electronic media including hard drives, fax machines, CD's, DVDs, and more.
To find out more about any of our available services in Arizona, give Shred Nations Scottsdale a call at (480) 666-9318, or fill out the form to the right for a free document shredding or data destruction quote today!
Applicable Arizona Shredding Laws and Regulations
Data Disposal: An entity shall not knowingly discard or dispose of records or documents without redacting the information or destroying the records or documents if the records or documents contain an individual's personally identifiable information.
Identity Theft Law: It is against the law to knowingly and purposefully use someone's identity and use it for any purpose, as outlined in section 13-2008.
Retailer Use of Personal Identifying Information: When it is permitted to retain or use personal identifying information by a business, government agency, or healthcare provider, the information must be completely and securely destroyed.
Get Free, No-Obligation Quotes on Mobile or Offsite Shredding Services in Scottsdale Today!
Shred Nations Scottsdale offers document shredding services to help you shred your documents anywhere in the Greater Phoenix Area. Give us a call if you need mobile shredding, offsite shredding, or electronic media destruction today! You can reach us at (480) 666-9318, or just fill out the form to the right to get free quotes on document shredding or data destruction services today!