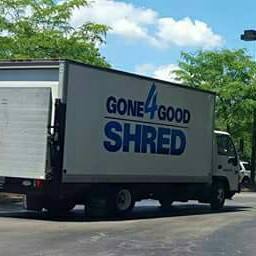 The strength of Shred Nations comes from the outstanding customer service of our network partners. We work with shredders that not only provide the security that is required when dealing with sensitive information but they delight customers.
This month we are featuring Gone 4 Good Shred for their sincere dedication to the document destruction industry. Find out what Gone 4 Good is doing to go above and beyond normal shredding expectations and continue to grow as a company.
How or why did you get into the shredding industry?
We officially kicked off business and began servicing the Las Vegas area in January, 2014. We knew we wanted to start a service business here in Nevada. The shredding industry has given us the opportunity to provide a needed service in a secure and friendly fashion all throughout the Las Vegas community.
What is your business philosophy?
Our business philosophy is centered on excellent customer service. To us, that means quickly and accurately identifying our customer's needs and matching them up with our services and capabilities to ensure a successful and satisfactory engagement for everyone involved.
How has your business changed over the years?
We have gone through some of the typical changes any business may encounter. From the software we use in the office to communicate and track activities to upgrades in our equipment to improve our ability to meet our customers' needs and operate at an ever growing capacity. We have also learned that with every opportunity to service our customers comes an opportunity to learn, grown, and change as needed to continue meeting and exceeding our customer's expectations.
What makes your company unique?
We are typically very flexible and easy to work with. We value being cost effective as much as we value being courteous while coming to a solution that meets the customer needs.