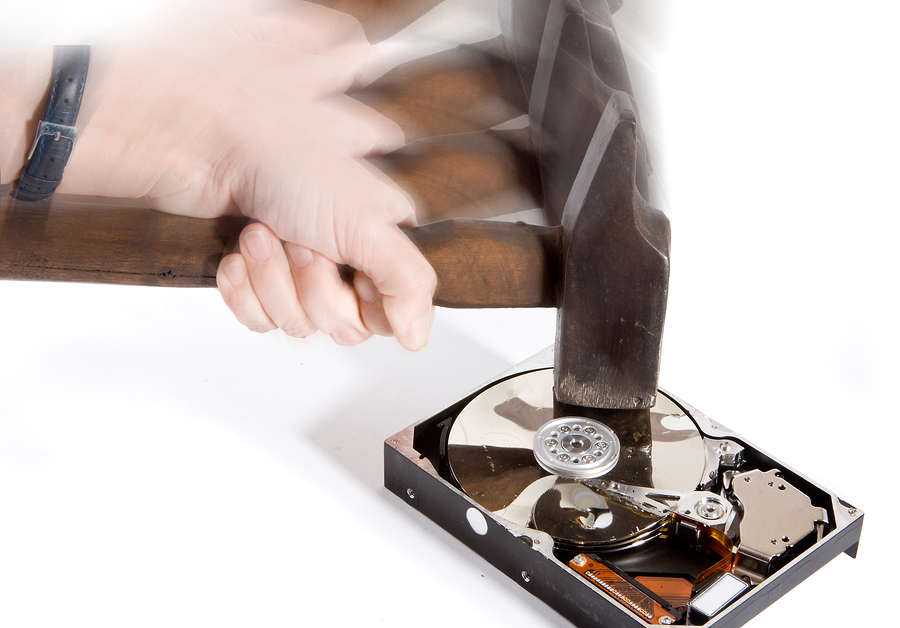 If you have critical information on a hard drive, it's important to be sure that your data will not be compromised during any part of the destruction process. There are steps that you can take that ensure protection from liability and embarrassments from improper disposal.
There are some procedures you make sure you follow before seeking a vendor for destruction. Then you should carefully select a vendor with a good track record that can be trusted to destroy the equipment. If you are adequately prepared for destruction, you do not have to worry about identity theft, fines, or being out of government compliance.
Procedures should include:
use of secure storage for obsolete equipment
authority to order destruction
approved destruction methodology
approved destruction vendor listing
The vendor selection system, including:
pre-qualification of vendors
reference checks
certifications held by vendor
vendor process review notes
contract and performance agreement documentation
Documents related to the disclosed equipment, including:
date (or date range) of possession of hard drive
authority for destruction
contents description
date accepted by destruction vendor
certificate of destruction
A certificate of destruction offers your company protection. However, the certificate should include proper information. If all the certificate says is "34 boxes of medical records: 1991-1994." the certificate will not stand up in law. It must include dates of destruction, method, and should be able to connect each of the individual records destroyed through chain of custody. The certificate must also be signed by an officer of the organization, validating the destruction.
Do you need hard drive shredding services?
Shred Nations offers hard drive destruction services and hard drive shredding services that ensures that all data on your drives are completely unrecoverable. Our trained staff of specialists that can help you decide what the best course of action is for your secure hard drive destruction project.
Shred Nations has a network of contractors that allows us to come to your location if you need to ensure a proper chain of custody, or we offer the ability to have you ship your drives to a secure facility to be destroyed.  We also provide a certificate of destruction that details when and where the hard drive was destroyed.
To get started, fill out the form to the right, or give us a call at (800) 747-3365 for a FREE, no obligations quote in minutes!