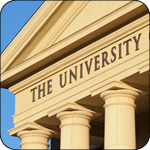 If you work at a college or university then you are familiar with the Family Educational Rights and Privacy Act (FERPA). This is a law that protects the privacy of student records. It applies to any educational institution that receives funds from the Department of Education. The law is for parents of children under 18 and then reverts to the student at that point.
The basic tenants of the law include:
Students can review their students records that are held at the school. However, the school is not required to provide the student with copies unless students are unable to get to the school. If copies are created then the school is allowed to charge a fee.
There must be a process for students to correct records that are incorrect. This should have a hearing process in the case of disputes.
Schools are not allowed to disclose all the students information without written permission. But this is a very weak section because it does not include "directory" information. The department of education defines that as name, address, telephone number, date and place of birth, honors and awards, and dates of attendance. Upon request the school must not disclose this information.
Schools must notify students annually of their rights to privacy under FERPA. This can be done via  almost any means from bulletin board posts to special letters.
FERPA is enforced the Department of Education. Failure to comply could result in the institution losing its funding from the department. This is a penalty that would significantly cripple most higher education institutions.
So where does document shredding fit into the picture. Putting un-shredded documents is a violation of FERPA disclosure rules. It may also be a violation of FACTA rules if there is any financial data on the student records.
To protect the information of their students and to comply with FERPA; every school should have a document destruction policy for student records. They should be kept secure by locking up paper records and securing and computer networks that contain the information. When documents are retired they should be destroyed to prevent unwanted disclosure. This can be done internally or with a a shredding service. The key is to make sure that it is convenient for employees so they don't try to hide it in the dumpster.
Ready to Start Shredding? Shred Nations Can Help!
Our network of local contractors has the tools and know how to get your shredding job of any size done fast. Call us today at (800) 747-3365 or fill out the form on the right for free quotes today! We will get back to in minutes to get your project started!