Recall's Roller Coaster Future
After months of negotiations with multiple companies regarding the sale of Recall Holdings by Brambles Ltd based in Australia, the company has decided not to sell. Brambles places the value of its information management business at $2.2 billion, and maintain that the bids received were not acceptable for its worth.
Among its first round of offers were four private equity firms, including Apollo Global Management, Carlyle Group, Thomas H. Lee Partners, and Onex Corporation. Interest in the sale wavered after analyzing the company's value.
It was just a month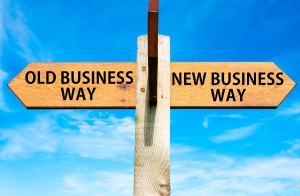 ago that there were only two bidders left for Recall. At the time it looked like Shred-it had the inside track, but Cintas was still lurking in the background. Now we know that no company was able to meet the reserve that Brambles had for their US records storage and document shredding service.
To help pay off their debt as they had planned with the sale of Recall, Brambles is issuing $432.3 million in new shares. Brambles is the world leader in wooden pallets and wanted to focus on its core business. Chairman Graham Kraehe said that the offers "did not reflect its value."
So now the biggest piece that was in play is off the market. Hopefully for the employees at Recall, this will bring them some stability. The company has gone through somewhat of a roller coaster over the last five years, as Brambles has vacillated between whether to retain or to sell Recall. It is probably not a stretch to think they are now going to ramp up their marketing efforts. The goal is no longer to reduce expenses to drive up short term profit.
Document management remains a competitive market. Regional players are still growing to compete with the national providers. This can be done organically or through acquisition. It looks like this summer is going to be a busy one for mergers and acquisitions.
At Shred Nations, we understand the importance of maintaining a stable reputation. Don't set your stakes in a rocky company. Instead, you can count on us for your information management and destruction needs!
Stay Up-to-Date on the Latest Information from the Shredding Industry!
For news updates in the world of shredding, Shred Nations can keep you informed! Visit our articles section for more information.