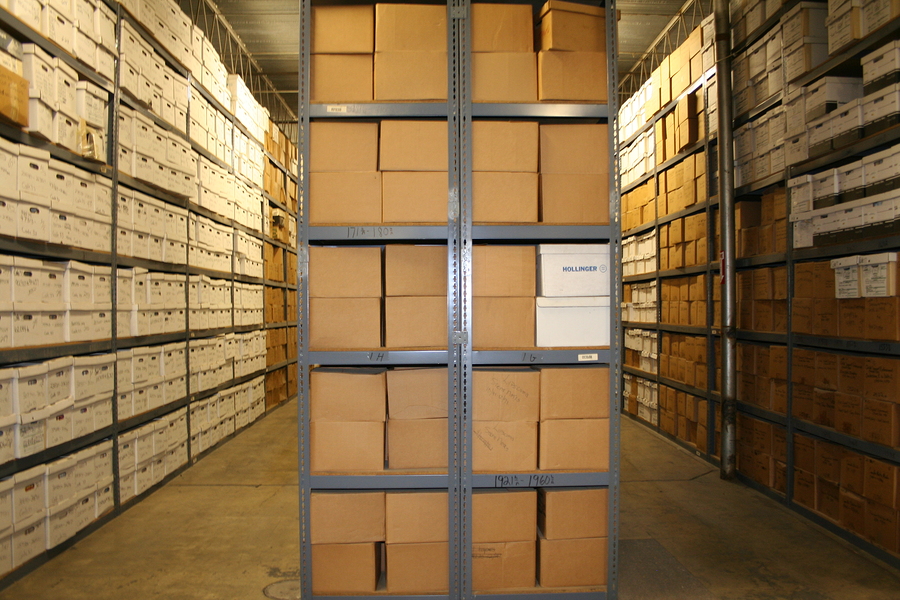 Shred Nations understands that properly destroying records is just one part of a complete records management plan.  Before you can shred any records, you have to make a plan for the entire workflow of your records, from creation to destruction.
One of the other critical steps to this process is properly storing documents that are crucial to the business or have specific retention times for legal or regulatory reasons.
The rise in privacy concerns and the new laws have made secure records storage a top priority for companies nationwide.  Retaining records beyond their usefulness can expose businesses to litigation risks.
In the world of records storage, there's always a fine line between retaining the wrong information and shredding required documents.
Secure Records Storage & Management Solutions
Companies implement record storage solutions to free up workspace in their office, improve workflows, and increase efficiency in their records management programs, and store or archive critical documents for legal or business reasons.  Shred Nations can offer secure, off-site storage and records management solutions for your business.
Our experts can help you find the right records storage company for your needs.  We can help you:
Determine how often you will need to have records picked up or delivered
Ensure that your records are stored in a secure facility that minimizes the risk of natural disasters, fires and floods
Provide a way to help you comply with complex laws, including FACTA and Sarbanes-Oaxley
Securely and quickly dispose of documents that have confidential business information or anything containing personal data.
Don't dwell on the details- let our experts help!
Let our professionals help you choose the right document storage or management solution for your business.  To get free quotes from a local provider, visit our sister company Record Nations, or give us a call at (800) 747-3365.  Within minutes, you will be contacted with several secure records management companies in your area.